Newport Bed and Breakfasts
Attwater Villa

Ahh, if only all Newport bed and breakfasts could have this combination of elegance, charm and proximity to so many of the best Newport RI attractions!
The Attwater Villa, built in 1910, is conveniently located off of historic Bellevue Avenue, and is easily within walking distance of bustling downtown Newport and many historic sites, such as: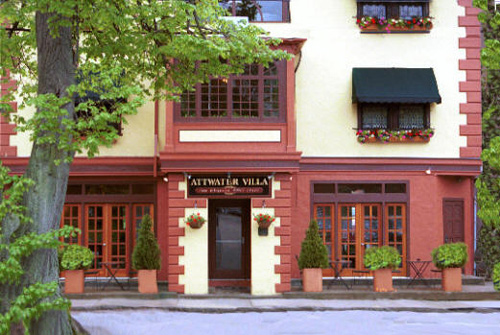 Main House
Master Suite
Deluxe Room
Queen Room
Guest Quarters
Cottage
1st Floor Cottage Suite
2nd Floor Cottage Suite
3rd Floor Cottage Suite
Policies
Contact


The inn consists of the main house and a charming cottage right next door. The main house has 3 levels with a check-in area, information center, sitting areas (indoor sun room and outdoor sun porch), breakfast room and guest rooms.

Deluxe continental breakfast is served buffet-style from 8:30-10:30 am daily in the breakfast room (below).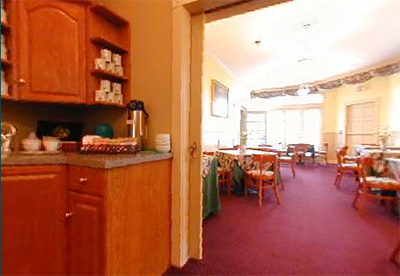 Enjoy the sun and Newport's cool breezes on the porch/sundeck. Smoking is permitted here, but nowhere else on the property.
---
If you have your choice, stay in the Master Suite. This climate-controlled suite has an additional fully furnished living room (with a large cable TV), private bath, a four poster king sized bed.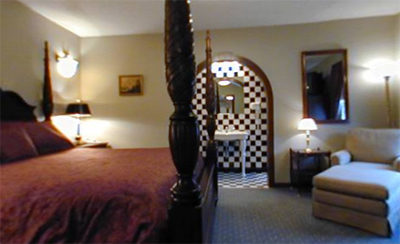 It is also equipped with a refrigerator and coffee setup, and a data port phone. The Master Suite is located on the 2nd level.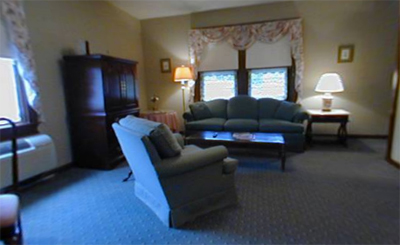 ---
The climate-controlled Deluxe Rooms feature the following:
Four poster queen sized bed
Private bath
Cable TV
Data port phone
Refrigerator
Comfortable sitting area
---
The relaxing Queen Room features the following:
Queen sized bed
Private bath
Cable TV
Data port phone
Climate control
---
The Guest Quarters are the inn's most economical accommodations, and feature:
Queen sized bed
Private bath
Cable TV
Data port phone
Climate control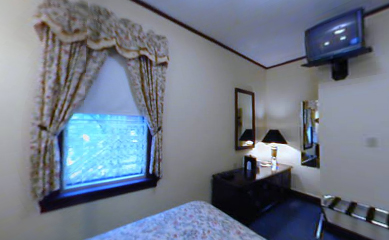 ---
The Cottage is located next to the main building, and is perfect for families and groups. It has contemporary decorations and all the amenities.
The 1st Floor Cottage Suite features a large eat-in kitchen, a spacious bedroom with queen sized bed, a living room with a queen sleeper sofa and a large full bathroom.
---
The 2nd Floor Cottage Suite accommodates 4-6 people, and features the following:
Medium eat-in kitchen
2 bedrooms with a queen sized beds
Medium full bathroom
Living room with sleeper sofa

---

The 3rd Floor Cottage Suite has 2 bedrooms with queen sized beds and skylight, a small shower bathroom and a kitchen efficiency.

This suite is ideal for 2-4 people.

---

Please read our policies before you arrive to make your stay more enjoyable. Your comfort and satisfaction are our #1 priority.



---

To make your reservations or obtain more information about one of the finest Newport bed and breakfasts, simply contact the house at the number below!



Newport Bed and Breakfasts
Attwater Villa
22 Liberty Street
Newport, RI 02840
800-392-3717



Return from Attwater Villa to Newport Bed and Breakfasts

Return from Newport Bed and Breakfasts - Attwater Villa to Newport Discovery Guide home page