Newport RI Real Estate
Find Your Dream Home in the "City by the Sea"
What's so great about the Newport RI real estate market?

Not only is Newport one of the most beautiful cities to live in, but you just might find your dream home at a bargain price!

If you're looking for a summer cottage, second home or a luxurious rental property, now is the perfect time to see what Newport has to offer.


Think you could get used to living in a home like this?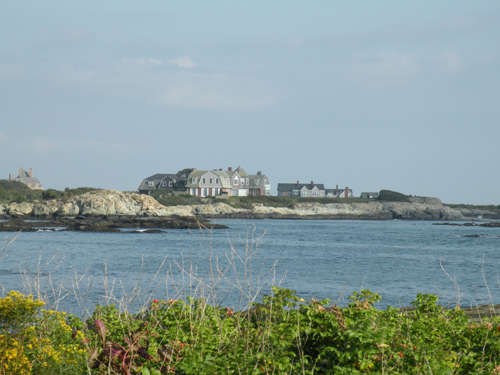 Realtors
Rental/Vacation Property



Amy Hoag
Amy Hoag is an uncommon realtor, having reached a high level of success in a relatively short real estate career. The reason for her impressive rise is her hard work, passion and dedication to her clients. Amy specializes in residential properties and military relocations throughout RI and Southeastern MA.
More about Amy Hoag



Fitzpatrick Team
Are you looking for a real estate professional? With over 23 years combined experience, the Fitzpatrick Team team can assist you with every aspect of the business, from buying and selling to rentals and property management. We look forward to working with you in the future.
More about the Fitzpatrick Team



Judy Chace Coastal Rhode Island Real Estate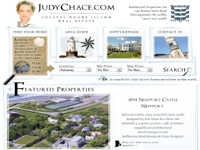 Judy Chace's success, professionalism & distinct service has made her one of Rhode Island's most consistently recognized high-end real estate specialists. Specializing in luxury oceanfront homes and estates, Judy has closed over $150 million in the past five years.
More about Judy Chace Coastal Rhode Island Real Estate



Libby Kirwin Real Estate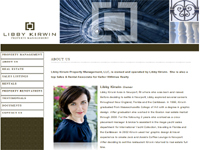 Owned and operated by Libby Kirwin, a Newport native with a passion for meeting her clients' needs, Libby Kirwin Real Estate will help you find (or sell) the property of your dreams.

More about Libby Kirwin Real Estate



Lila Delman Real Estate
If you're looking for luxury waterfront property, look no further than Lila Delman Real Estate.

Offering the finest Victorian estates, beach houses, vacation and student rentals. Offices in Watch Hill, Narragansett, Jamestown and Newport.
More about Lila Delman Real Estate


---
Villa Mari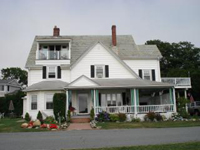 What more could you want on a vacation than to be close to the beach, attractions and great restaurants? Villa Mari, a relaxing home that comfortably accommodates 9, is just steps from Easton's Beach, Atlantic Beach Club and Flo's Clamshack. The Cliff Walk and mansions are just a short drive up the road.
More about Villa Mari


---
Return from Newport RI Real Estate to Newport Discovery Guide home page
Go from Newport RI Real Estate to Newport Rhode Island Blog
New!

Comments

Have your say about what you just read! Leave me a comment in the box below.