Atlantic Beach Club
The place to be on a summer afternoon in Newport.
Atlantic Beach Club
55 Purgatory Road
Middletown, RI 02842
401-847-2750
The Atlantic Beach Club is one of the best spots to spend a summer afternoon while you're in Newport. Of all the Newport Rhode Island restaurants, it is the only one with a banquet facility right on the beach.
It hosts everything from live bands to beach volleyball tournaments to wedding receptions.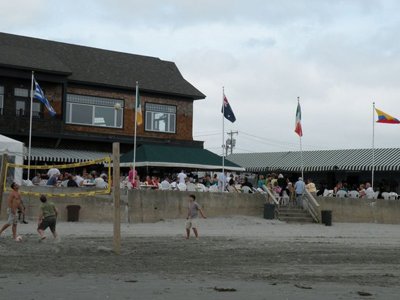 Being lucky enough to grow up in Newport and loving the beach, I've spent a great deal of time here with friends enjoying the food, drinks, music and lively atmosphere. All Rhode Island beaches should have a place like ABC.


During the summer, ABC's oceanfront patio features many of the finest bands from New England and the Mid-Atlantic region. They usually play in the afternoon between 2pm and 6pm.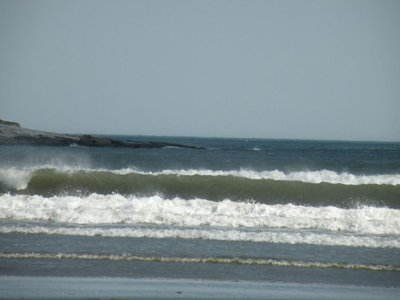 The best thing to do is arrive in the morning and relax on the beach first, then come up onto the patio for lunch and drinks in the afternoon.

If you're not too full or haven't had too many drinks, you can go back down to the beach and play some beach volleyball. Lunch is served inside from 11:00am until 4:00pm. There are many great options on the menu, including my favorites:
Chowder and Clam Cakes
Beach Club Burger
Corned Beef Reuben
For dinner, enjoy the ocean view from inside and enjoy ABC's variety of pasta, chicken and seafood dishes. Start off by having some oysters and littlenecks on the half shell or some stuffed quahogs.

On Sundays, the brunch buffet is served from 10:30am to 2:00pm, and is $14.95 per person.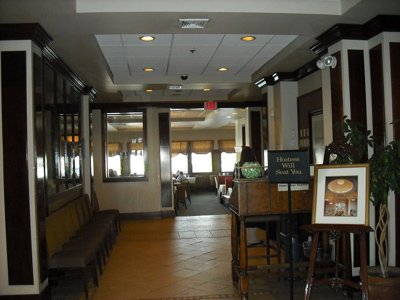 If you're looking for a great location for your wedding, look no further. ABC is a world-class banquet facility, offering amazing panoramic views of the Atlantic Ocean and Newport's Cliff Walk from it's exclusive upper level.

I know many people who have held events here, and were delighted with the food, the service and the romantic waterfront location.
ABC also hosts traditional New England Style Clambakes for groups of 25 or more. If you've never experienced one before you've been missing out!

Enjoy the following Atlantic Ocean delicacies in a great oceanfront location:
Johnny's Famous Clamcakes
Cup of New England Clam Chowder
Steamers and mussels
Lobster
Corn on the cob
Hot dog
Sausage
Chourico
Potato
Onion
And for dessert, enjoy the ABC's house-made Strawberry Shortcake.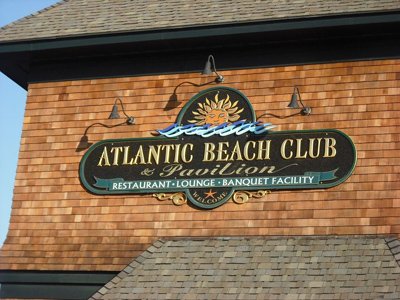 If you're going to be in Newport during the summer, and you enjoy the beach, live music and great food, visiting the Atlantic Beach Club is a must do!


Return from Atlantic Beach Club to Newport Rhode Island Restaurants

Return from Atlantic Beach Club to Newport Discovery Guide home page