Newport Rhode Island

"Welcome to The City by the Sea"
Newport Rhode Island is known for its breathtaking coastal views, waterfront restaurants, yachting history, legendary music festivals, opulent mansions and shopping galore.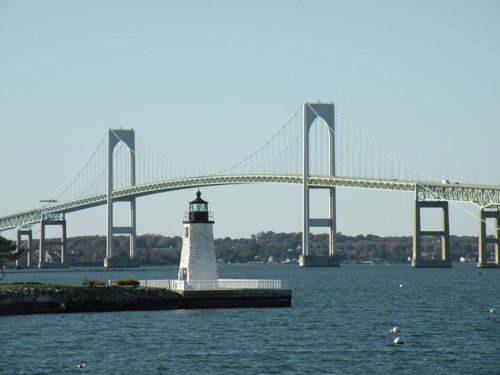 Goat Island Lighthouse and the Newport Bridge
The city has gone by a bunch of names over the years:
The City by the Sea
America's First Resort
America's Society Capital
Sailing Capital of World
The list goes on and on...I just call it home, since I was fortunate to be born and live here for many years.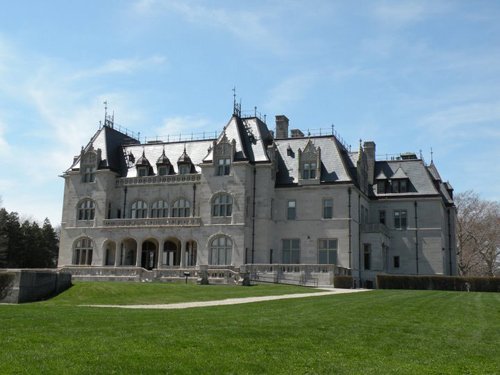 Ochre Court Mansion - View from Cliff Walk
If you're looking for the ultimate New England vacation destination, look no further.  Newport Rhode Island has pretty much everything you'd want:

Historic attractions
World-class accommodations
Waterfront restaurants
Relaxing beaches
Food, film and music festivals
And much, much more!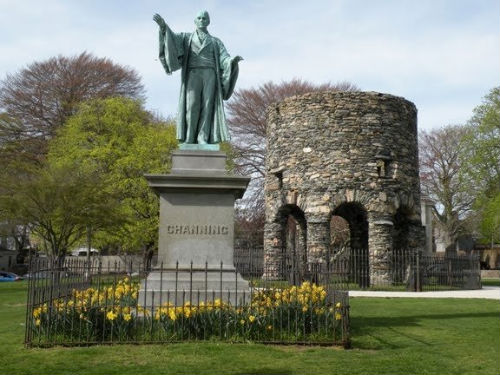 Newport Tower at Touro Park
I created this site back in 2009 and it grew to almost 200 pages pretty quickly.  
I put up a bunch of pages featuring reviews of some of Newport's best attractions, events, accommodations, restaurants, etc.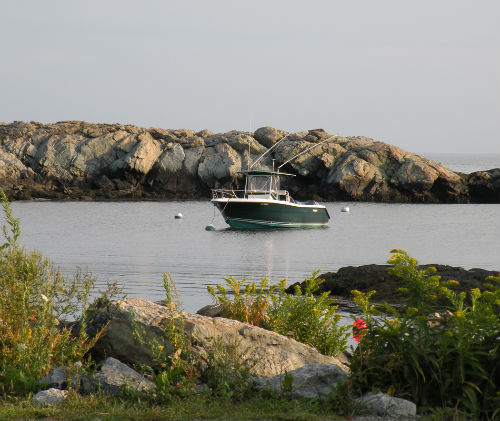 I also shared a ton of my favorite photos that were taken all over the city, and many from my family's archive (very cool old-school shots of Fort Adams, beaches, mansions and various other shots from around town).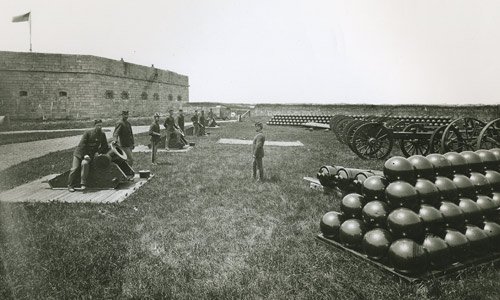 U.S. Army - Fort Adams
Although I enjoyed being able to provide reviews of so many of Newport's best accommodations, attractions, events, establishments and more, I just don't have the time to do so, since I no longer live in Newport.
So what I've decided to do is leave up most of the original pages that were created between 2009 and 2012 (feel free and browse them from the navigation on the left), but move in a different direction going forward...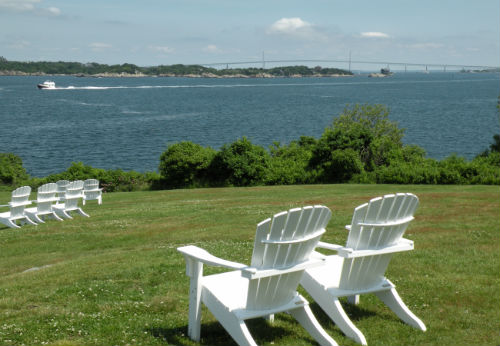 View of Narragansett Bay from Castle Hill Inn & Resort
Going forward, we'll mostly be sharing just photos and videos...we'll share many of them here on our blog and hopefully many more on our Facebook and Instagram pages (Instagram page coming soon).
So take a look around, enjoy all the photos and videos and hopefully you'll visit Newport in the near future to fully experience the beauty of the "City by the Sea"!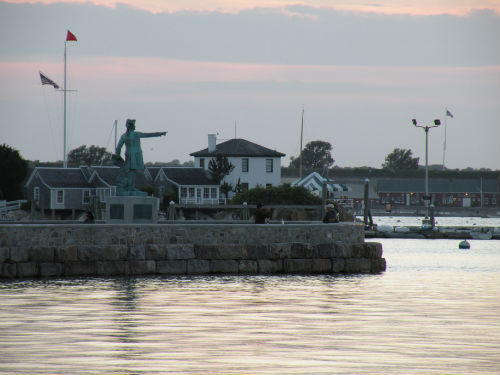 Rochambeau Statue Guarding Newport Harbor
If you're not sure where to start, check out a couple of my favorite pages:
Newport Cliff Walk and Fort Adams (my grandfather and his family served in the U.S. Army and lived in the Fort for a time, so it's definitely one of my favorite attractions).

Enjoy!
Newport Rhode Island - City by the Sea
The Newport Rhode Island Blog keeps you updated on all the additions and changes I make to newport-discovery-guide.com. Subscribe here.
Let a Newport native show you which Newport Rhode Island Hotels to stay in during your amazing trip to the "City by the Sea"!
What's so great about Newport Rhode Island Restaurants? Is it their historic charm, stunning waterfront views, mouth-watering food or extensive wine lists? How about all of the above!
Newport Rhode Island Bars, after the sailing, mansions and beaches, are the reason to come enjoy a summer in the "City by the Sea"!
Newport Rhode Island Shopping is one of the most enjoyable aspects of your visit. The history and scenery are great, but the shopping is to die for!
The list of things to do in Newport Rhode Island is endless. Mansions, beaches, shopping, sailing.....should I go on? Restaurants, bars, nightclubs, museums, food, film and music festivals.
The Newport Shop offers products such as mousepads, coffee mugs, journals, magnets, postcards and keepsake boxes. The perfect place to do some gift shopping!
The Newport Discovery Guide links page will direct you to many of the sites we like. Travel sites, other Newport sites and our favorites. Check them out!
This sitemap will allow you to see the entire site structure of Newport Discovery Guide