Newport RI Events
Boating, Food, Music, Film, Sports
The list is endless!
The list of Newport RI events really is endless. There's no way you can tell me that there is nothing for you to do while you're here!

Whether you're into boating, food, film, music or sports, there are always plenty of things to do in Newport.


held every March
Boating
Food/Drink
Music
Cultural Events
Sporting Events
Everything Else


---
Update 2011:
I've got good news and bad news...

The bad news: Effective January 20th, I will no longer be updating the monthly events calendar on this page :(

I just don't have the time right now to dedicate to this, and I don't want to do it if I can't give it 100%. My visitors deserve only the best! That being said...

The good news: In its place, I have an incredible resource for you! If you're looking for up to date info on the best Newport RI events, check out this awesome site:
www.NewportRIRocks.com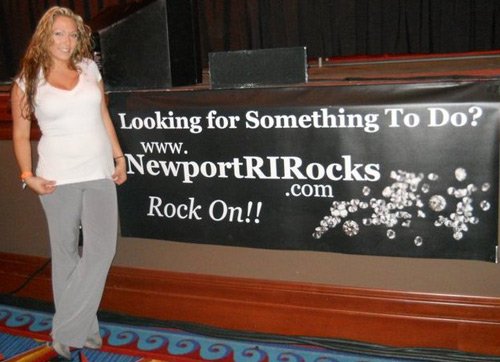 NewportRIRocks.com really has their finger on the pulse of Newport. Whether you're looking to attend the hottest Newport clubs, check out the best live music or just find some fun family events to bring the kids to, you'll find what you're looking for here.
---
Featured Event - May 2011
Event Name: 15th Annual Newport Life Magazine Best of Newport Soirée
Event Date: Thursday, May 5, 2011
Event Time: 7-9 pm
Event Location: Rosecliff mansion - 548 Bellevue Avenue - Newport, RI 02840
Event Details: You're invited to join the 2011 winners and the staff of Newport Life Magazine for the BEST party this spring!

Mingle with Newport County's BEST. Nosh on the BEST hors d'oeuvres. Tap your toes to the BEST music. Featuring "The BEST Tickets in Town" silent auction. Proceeds benefit the Preservation Society of Newport County.

21 & older event

Tickets $50 per person in advance, $55 at the door

Contact for tickets: 401-380-2310

For more information, visit their website: www.newportlifemagazine.com
---
Boating
Newport Rhode Island, known as "The Sailing Capital of the World", has been and continues to be host to many great boating events throughout the year.

Newport was home to the America's Cup for many years, until it was lost to the Australians in 1983. It has also hosted the Tall Ships, the Black Ships, and hosts two of the world's best boat shows every year.

If you're into boating, you couldn't have picked a better place to visit than Newport.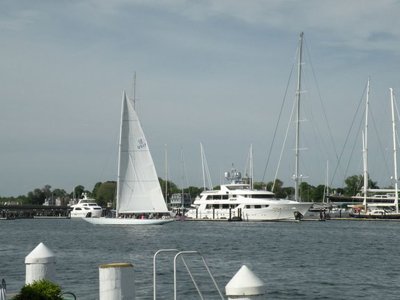 Boating/Newport RI Events:
Newport Spring Boat Show
Black Ships Festival
Newport International Boat Show
---
Food/Drink
If you like great food (who doesn't?), there are plenty of Newport RI events that allow you to indulge in some mouth-watering meals.

What better way to spend a day than strolling along Newport's beautiful waterfront and sampling some of the city's finest dishes?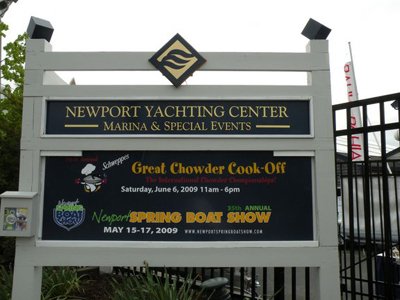 Newport Food Festivals
Newport Winter Festival
Great Chowder Cookoff
Taste of Rhode Island
International Oktoberfest
Bowen's Wharf Seafood Festival
---
Music
For some people, when they think of Newport, they think not of sailing or mansions, but of its famous music festivals.

It was at the Newport Folk Festival in 1965, that Bob Dylan "went electric" and caused such a stir that fans supposedly booed him, and he walked off the stage. This is how the story has been told for years, but for another interesting take on what went down, check out this article by Bruce Jackson.

UPDATE 2010: The author must have moved this article because the link is now broken. If I track it down, I'll re-link to it.

I got the picture of Dylan below from my father. I'm not sure if he took it, but he was a big fan and worked at the Newport festivals while he was in high school.


Bob Dylan performs at the Newport Folk Festival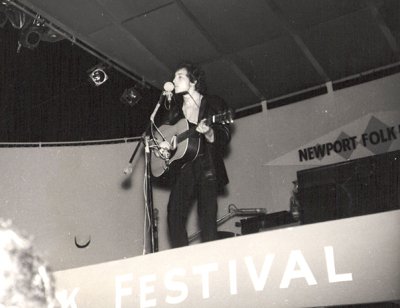 The "City by the Sea" is where the legendary
Newport Jazz Festival
has taken place for over 50 years. And many come here to enjoy the
great bands
that play at clubs throughout the city during the summer season.
Whether you're into Folk, Jazz, Classical or Rock, you'll find these Newport RI events are some of the best anywhere.
Newport Music Festivals
Sunset Music Series (Throughout the summer)
Newport Music Festival
Newport Jazz Festival
---
Cultural Events
Another thing Newport is known for is its various cultural events. There are many Irish, Greek and Portuguese families living in the city, and they hold cultural events throughout the year.


Congressman Patrick Kennedy at the St. Patty's Day Parade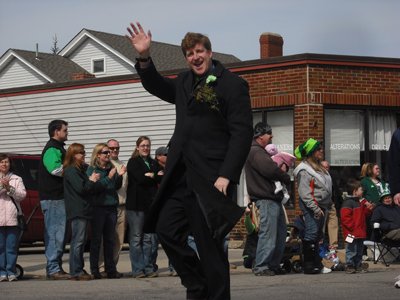 Hellenic Festival

This 3-day yearly event is held at St. Spyridon Greek Orthodox Church on the corner of Thames & Brewer Streets. It is a great opportunity to try some amazing Greek food, beer, pastry and music.

Once you turn on to lower Thames Street, it's 4 blocks up on your left just before the church.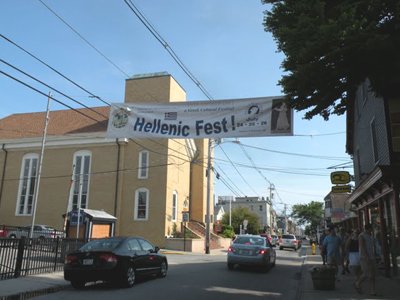 Portuguese Cultural Festival

This event, held at Touro Park, is also a great time where you can enjoy some Portuguese food, music and dancing.


Touro Park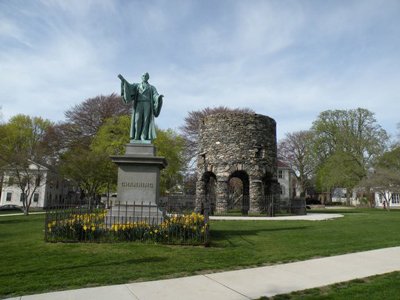 Newport Waterfront Irish Festival

This is another 3-day event, held at the Newport Yachting Center on America's Cup Avenue. Here you can enjoy some good Irish food, music and crafts.


St. Patrick's Day Parade

Last, but definitely not least, is the famous St. Patrick's Day Parade held every March. This is one of the most popular Newport RI events.


On this day every year, it seems the whole city becomes Irish. Most people are wearing green, bars open early in the morning, and even the beer turns green for the day!

Kids and adults alike can enjoy the sights of the parade as it marches down Brodaway and Thames Street. A great time is usually had by all, except the Newport Police who get to babysit those who have a little too much fun!
---
Sporting Events
If you like baseball, Newport is a great place to enjoy a game on a summer night. Cardines Field is home to both the Sunset League (the oldest continuous amateur baseball league in the United States) and the Newport Gulls of the New England Collegiate Baseball League.


Cardines Field - One of the oldest ballparks in the nation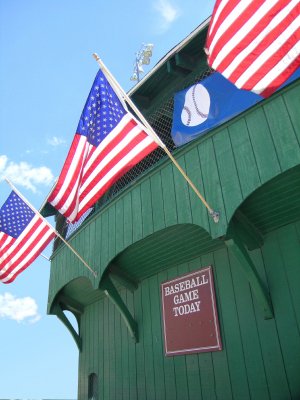 This historic field is also home to the Rogers High School baseball team and the Babe Ruth League that local youths play in. I was lucky enough to play on those teams here during my teen years. This is one of the best venues in the nation to play or watch a game, so check it out.

If you're more of a tennis person, then you'll definitely want to check out the International Tennis Hall of Fame. In addition to its fascinating museum, the Hall of Fame also hosts the:
Campbell's Hall of Fame Tennis Championships
2009 Hall of Fame Induction Ceremony
Hall of Fame Champions Cup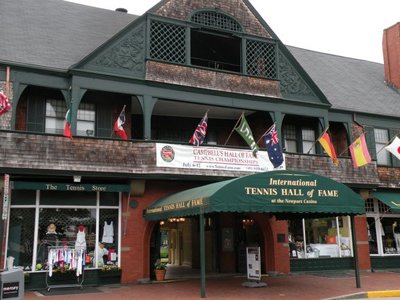 You can even play on the courts there as long as you make a reservation first.
---
Everything Else
There are many other Newport RI events that are worth getting to if you're here at the time:
Newport International Film Festival
Newport Flower Show
Newport Summer Comedy Series (throughout the summer)
4th of July Fireworks (and ensuing partying)
Harvest Fair
New Year's Day Polar Bear Plunge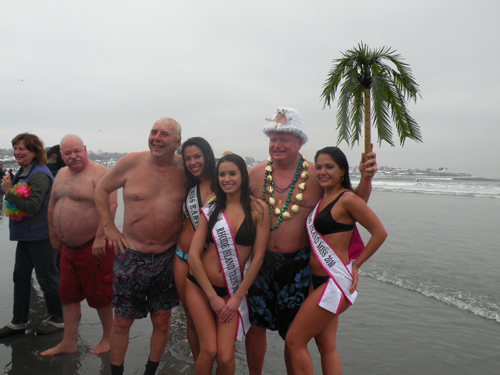 As I mentioned at the top of the page, there are so many great Newport RI events going on throughout the year, that
you'll never run out of things to do
while you're here.
If you can't make it to every event in your limited time here, then you have the perfect excuse to
come back again next year
!
---


Return from Newport RI Events to Things To Do In Newport

Return from Newport RI Events to Newport Discovery Guide home page