Newport RI Events
Polar Bear Plunge
One of the coolest (literally) Newport RI events of the year, the annual
New Year's Day Polar Bear Plunge features some brave souls taking a dip in the frigid Atlantic Ocean at Newport's Easton's Beach.

This event, which has been taking place since 1969, is a great time and benefits A Wish Come True, a group that grants wishes for sick children.

Having some special guest swimmers (see photos below), doesn't hurt the turnout either!


Palm trees and bikinis....Not a bad way to ring in the New Year!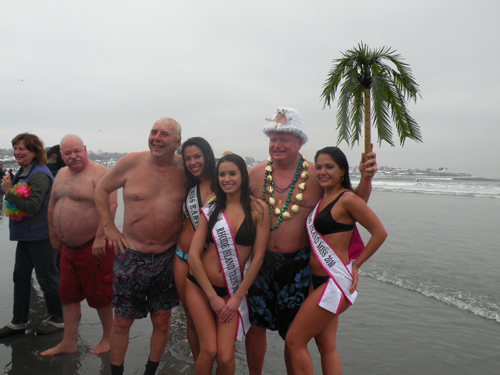 Bundled up spectators on Easton's Beach, with the Newport Cliff Walk in the background.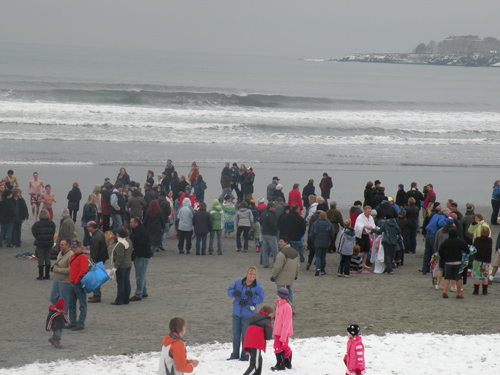 Local news cameras waiting for the action to begin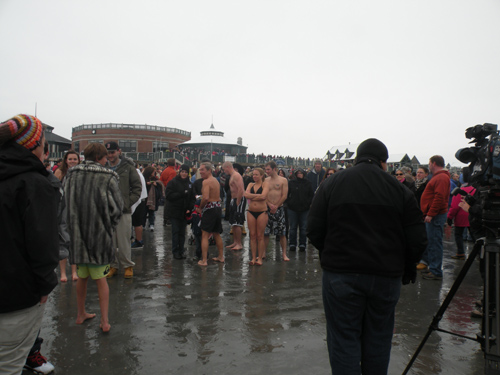 Click on the play button to view the videos below
2010 was the first time I've attended this event. I was surprised at how many people actually went in the water.
I was also impressed with the fact that the girls stuck around
posing for pictures in their bikinis
for awhile. If I ever mustered up the courage to do this, I'm sure I'd be in and out and wearing a heated robe the second I got out of the water!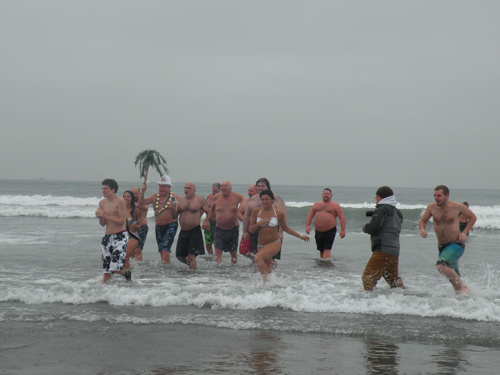 Special Guest Polar Bears:
Miss USA Earth 2009 - Amy Diaz

Princess America RI Miss 2010 - Christina Kaian

Princess America RI Teen 2010 - Mackenzie Schmeller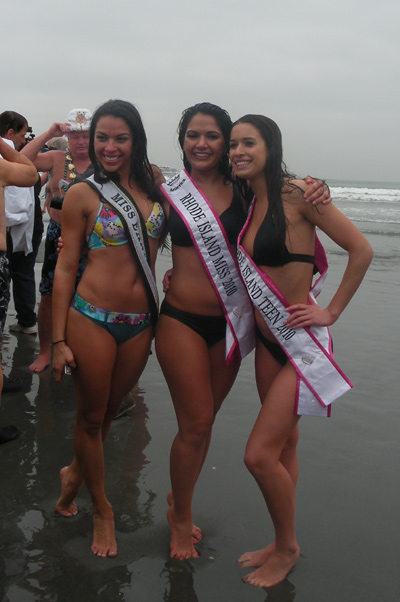 Princess America RI Teen 2010 - Mackenzie Schmeller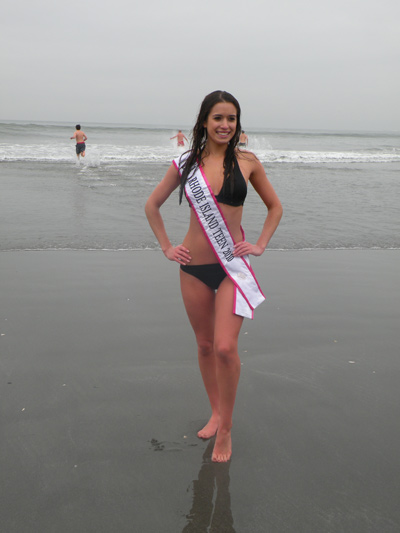 It's worth braving the cold for a photo op like this!
Special Guests' limo ready for departure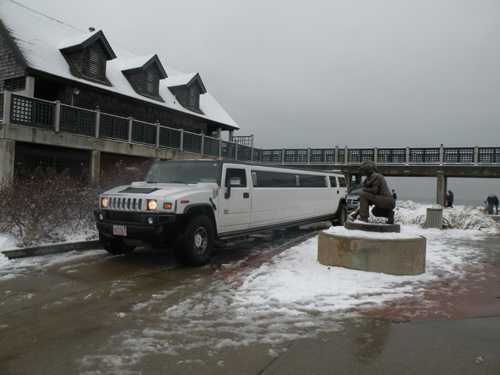 This event is held every New Year's Day around 11 am. If you didn't make it this year, be sure and
check it out next year
. There's also an
after party
next door at the
Atlantic Beach Club
that is always a great time.
Or if you just want to
warm up
after being out in the cold for an hour, you can
get some coffee
or hot chocolate at Dunkin Donuts right up the street!
Return from Polar Bear Plunge to Newport RI Events
Return from Newport RI Events - Polar Bear Plunge to Newport Discovery Guide home page