Newport RI Attractions
The "City by the Sea" is a true tourist's paradise
Which Newport RI attractions do you want to see? The list of interesting things to in Newport really is endless!
You'll probably want to see the famous Newport mansions, breathtaking Cliff Walk, and our many historic sites first.

In addition to these popular Newport RI attractions, the "City by the Sea" is also home to wonderful: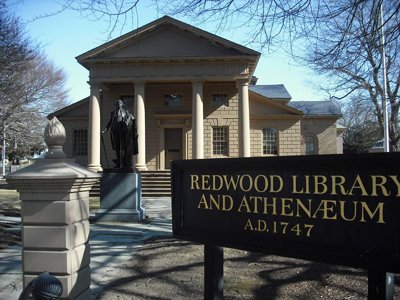 Art galleries
Museums
Vineyards
Victorian homes
If you're looking for the ultimate vacation destination that has it all (mansions, beaches, sailing, museums), Newport is the place to be! Check out each of the links below for more information on our many Newport RI attractions.


The 40 Steps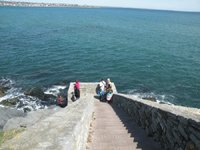 Originally a gathering spot for Gilded Age servants, The 40 Steps is a great location to spend part of your day. Watch the waves crash into the rocks below, do some swimming, fishing, or take some great pictures of this stunning view.

More about the 40 Steps






Mansions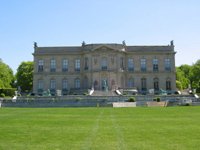 One of the most popular things to do in Newport. See the Gilded Age opulence of the "summer cottages" that the Astors (Beechwood), Vanderbilts (Marble House) and Doris Duke (Rough Point) called home. Rosecliff may look familiar to those of you who have seen The Great Gatsby or True Lies.
More about the Newport mansions




Cliff Walk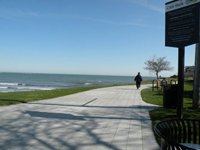 Newport Cliff Walk is a 3.5 mile long public walking trail on the eastern shore of Aquidneck island. In addition to the breathtaking scenery on the ocean side, you'll see many of the Newport mansions to the west. If you're feeling adventurous, find a spot down on the cliffs to go swimming off from. Just be careful! More about the Newport Cliff Walk




Fort Adams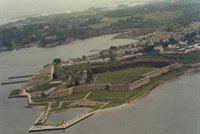 Fort Adams is (in my opinion) another must see if you visit Newport. The Fort is now a museum, open for guided tours daily, Memorial Day thru Columbus Day. In addition to the Fort, there are many other things to see and do on this property.
More about Fort Adams






International Tennis Hall of Fame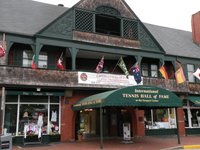 The International Tennis Hall of Fame is where all the sport's legends are enshrined every summer. Arthur Ashe, Billie Jean King, Pete Sampras and Monica Seles are all immortalized here. You can also catch some tournaments here during the summer, play some sets yourself, and even hold your wedding here if you'd like.
More about the Tennis Hall of Fame




Touro Synagogue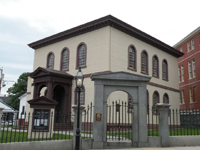 Touro Synagogue, completed in 1763 by Isaac Touro, is the oldest synagogue in the United States. It was designed by the famed architect, Peter Harrison, who also designed Newport's Redwood Library, Brick Market Place and the King's Chapel in Boston. It was the site of a town meeting in 1781 during George Washington's visit to Newport. More about Touro Synagogue




Redwood Library and Athenaeum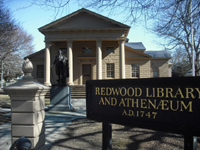 Redwood Library & Athenaeum, the oldest lending library in America, was founded by Abraham Redwood in 1747. This historic site was used by the British as an officer's club during their occupation of Newport during the Revolutionary War. Luckily it survived, and is now open to the public for guided tours. More about Redwood Library




Naval War College Museum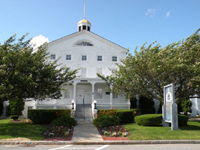 The United States Naval War College Museum is a fascinating place to visit if you're into military, naval or just history in general.

Learn about the role Newport has played in our nation's amazing naval history.

More about Naval War College Museum



Cardines Field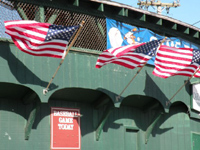 Cardines Field is one of the oldest ballparks in the nation, and home to many teams and leagues, including the Rhode Island Gulls of the New England Collegiate Baseball League.
This is a great place to enjoy an evening if you have kids or if you're a baseball fan looking for a good game.
More about Cardines Field



Swiss Village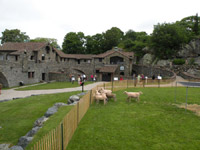 Swiss Village is one of the coolest Newport RI attractions I can think of. Unfortunately, it's only open to the public once a year, on their annual Visitors Day.

Check out these shots from our rare glimpse inside...

More about Swiss Village



Washington Square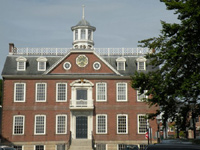 Historic Washington Square is the site of multiple Newport RI attractions. The Declaration of Independence was read here, from the steps of the Newport Colony House in 1776. You'll also find one of my favorite Newport Rhode Island restaurants, a great coffee shop and 2 theaters here.
More about Washington Square



The Point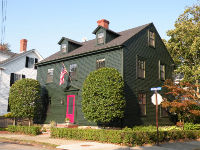 The Point is home to the largest concentration of 17th and 18th century homes in the nation. As you walk around, be sure to check out the historical markers on the buildings. You'll see a variety of historic structures that were home to some of Newport's early merchants, tradesmen and pirates.
More about The Point




Favorite Newport Photos
Click here or on the photo below to see some of my favorite Newport photos.



Statue of William Ellery Channing and Newport Tower - Touro Park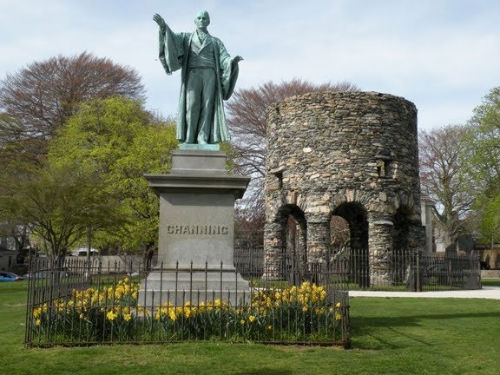 Best Newport RI Attractions video
Click here to check out a short video on some of my favorite Newport attractions...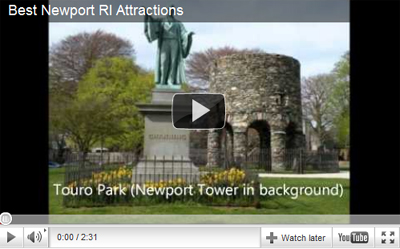 Tourist Attractions in China
China Tour Operators
Return from Newport RI Attractions to Things to do in Newport
Return from Newport RI Attractions to Newport Discovery Guide home page