Swiss Village
A Bridge to the Future for Heritage Breeds
Swiss Village is one of the coolest
Newport RI attractions I can think of. Unfortunately, it isn't open to the public.

View from Harrison Avenue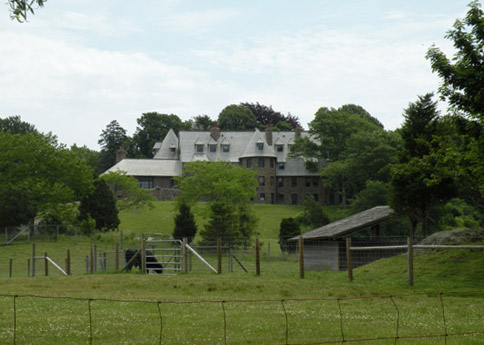 Once a year, on Visitor's Day, is the only chance you'll get to visit the property. So if you haven't been yet, make sure you keep an eye on our Events Calendar. As soon as I know the date, I'll post it there.

SVF is situated on 35 acres of what was formerly the estate of Arthur Curtiss James. It was built in 1916, patterned after Swiss villages from Italian region of Switzerland.

James maintained a farm, employed over 100 people and entertained servicemen here during World War II.
After changing ownership a few times after James' death in 1941, the SVF opened here in 2002. The mission of SVF Foundation is "to preserve germplasm (embryos, semen and genetic material) of rare and endangered breeds of livestock."

There are 15 buildings that make up the site, which includes:
Animal facilities
Procedures laboratory
Infirmary
Workshops
Offices
Large conference room
I wish I could've been there to see this beautiful property. Fortunately, my mother and cousin were there for Visitor's Day and my mother got some great shots like the ones below...
To see more photos from SVF Visitor's Day....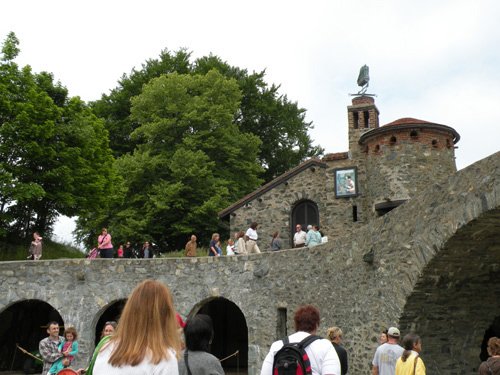 ...check out our Facebook Fan page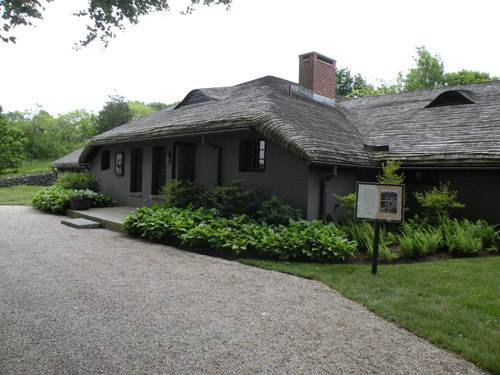 SVF Laboratory - liquid nitrogen storage tank on the right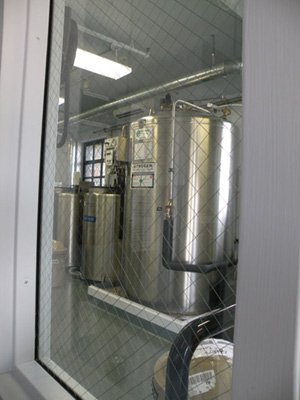 Demonstration in the Cryogenics Lab of the embryo freezing process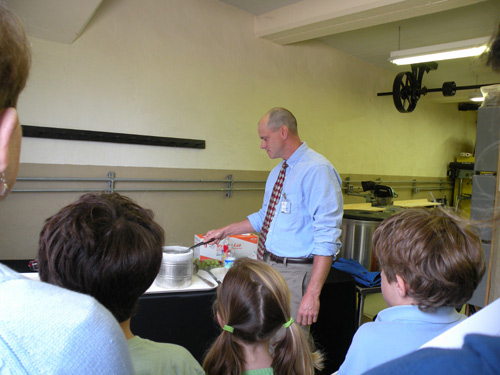 Checking out the visitors or plotting his escape?

The Bull Barn has been reconstructed into a state-of-the art clinic where embryos are collected each week from sheeps and goats.


Belted Galloway Cattle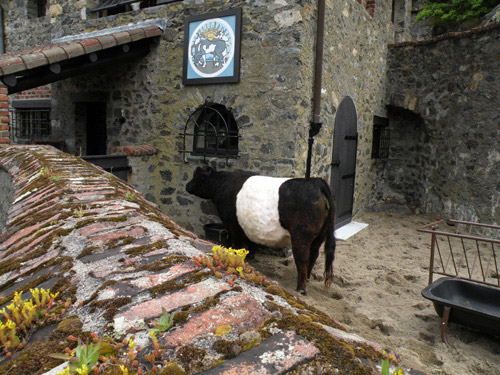 The quaint cottage below was originally a slaughterhouse where the farm's meat products were processed and cured. The small attached octagonal structure was the smokehouse.
Arapawa Goat - only a few hundred remain in the world
If you'd like to see more photos of SVF, check out our Facebook Fan page to see the gallery from Visitor's Day.



SVF Foundation
152 Harrison Avenue
Newport, RI 02840
401-848-7229
www.svffoundation.org
Return from Swiss Village to Newport RI Attractions
Return from Swiss Village to Newport Discovery Guide home page