Best Sunrise Spots in Newport
by Kevin
(West Warwick)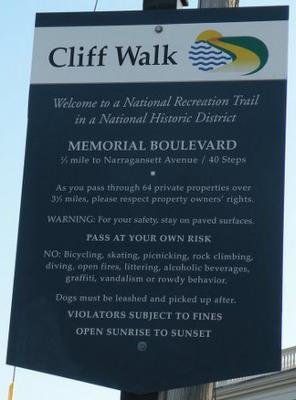 Start at Memorial Boulevard
So I live in West Warwick, not from the state so I don't know much about Newport but I cross the Newport bridge early a.m. for work. The sunrises are awesome.

I take pictures sometimes and send them to my g/f. I would love to bring her to a nice spot and show her.

Any thoughts?



My response:
Hey Kevin!
My recommendation would be the Newport Cliff Walk. You can park right on Memorial Boulevard (or a side street) right next to 1st Beach, and walk as far along as you want.
I'm sure she'll love this spot!
www.newport-discovery-guide.com/newport-cliff-walk.html
Join in and write your own page! It's easy to do. How? Simply click here to return to Questions about Newport?.