Curl Up and Dye
"Best Name Ever.....One Badass Joint!"
That quote is from a review I read about Curl Up and Dye, the best Newport salon that I know of.

The review went on: "imagine Kat Von D had switched the tattoo gun for some scissors. Red vinyl chairs, a cow skin lounger and a black chandelier are just some of things that make this place stand out."

I couldn't have put it any better myself. This place has a great atmosphere and a talented staff that will take good care of you.
I've known the owner, Jill (in the photo below - on the right), since high school. She's a very cool and talented person who loves "to make people PRETTY!!"

She opened her first shop at the age of 19, and has a devoted following of clients who wouldn't trust anyone else with their hair.
Jill and her talented staff specialize in:
High and Low lights
Color
Weddings
Men, Women and Children Cuts
Massage
Full Body Waxing
Natural Nails
Prices subject to change - Check out their website for current pricing



Guys.....you can get your hair cut here too! This isn't just a salon for women. Jill cut my hair while I still lived in Newport, and I was always more than satisfied.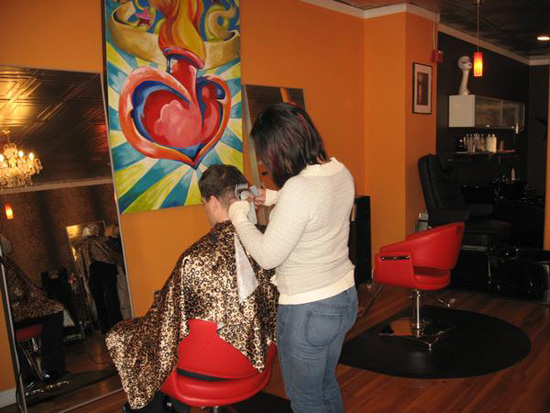 Massage Therapy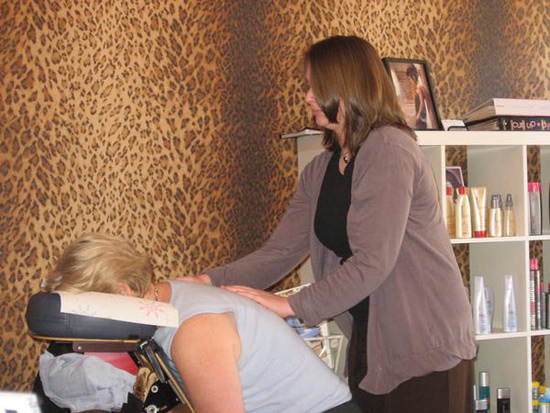 Amazing makeup - Halloween and any other occasion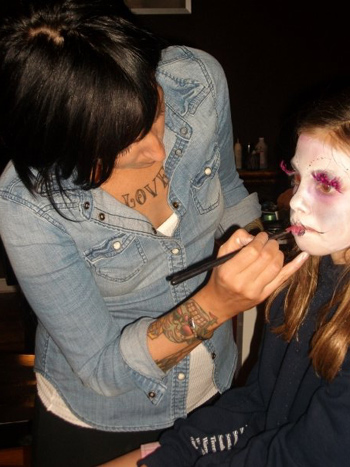 Love those lashes!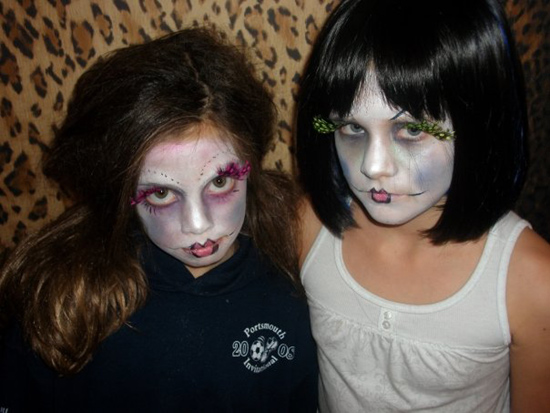 Whether you're here on vacation, in town for a wedding or you're a local, this salon is the place to come to get your great new look.

Book your appointment today!


Curl Up and Dye
2 Pond Avenue
Newport, RI 02840
401-619-1955
Note:

The shop recently re-located to 2 Pond Avenue, just a few blocks north of their former Broadway location.


Return to Newport Business Directory

Return from Curl Up and Dye to Newport Discovery Guide home page