Fort Adams Photos
Some of my favorite shots of this historic treasure
I've been meaning to add more Fort Adams photos to the site for awhile. There are only so many that I could fit on the main Fort Adams page, but I have tons of great shots that I figured people would like to see. So here you go.....
Fort Adams is one of the largest coastal fortifications in the U.S.
The North Gate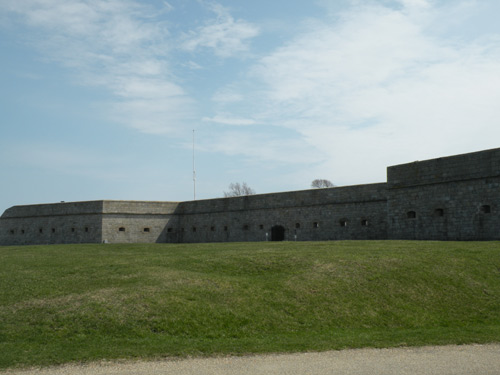 West side
East Gate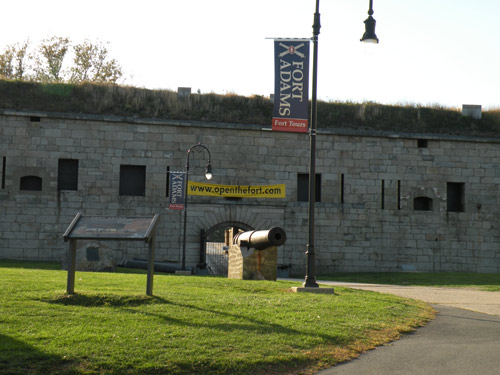 New signs greet and inform visitors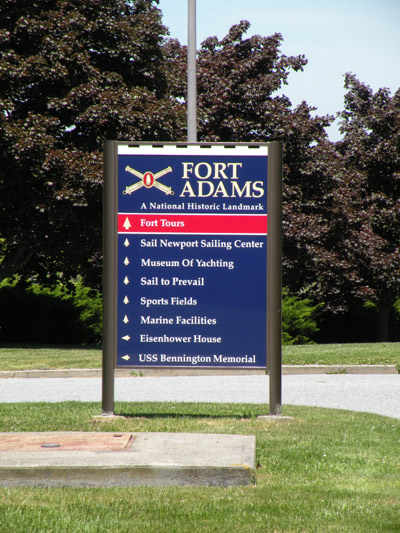 Sailboat entering Newport Harbor
Fort Adams is a great place to spend an entire day with the kids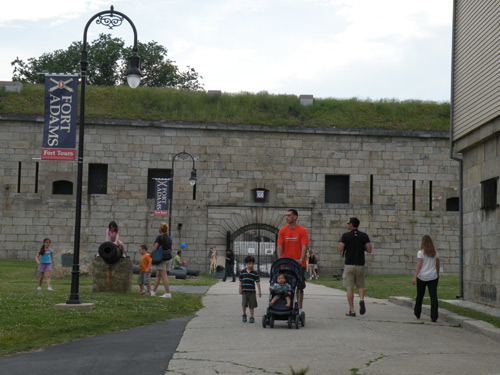 The Brig has been renovated to resemble it's original look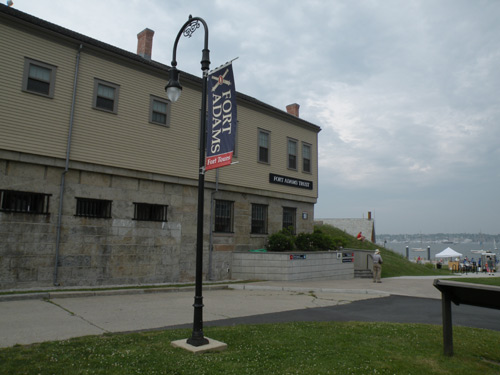 Taking a tour allows you to get a great look at the inside.....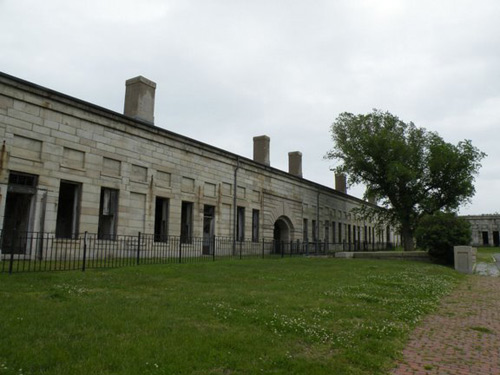 .....see the living quarters.....
.....and learn what life was like for the soldiers and families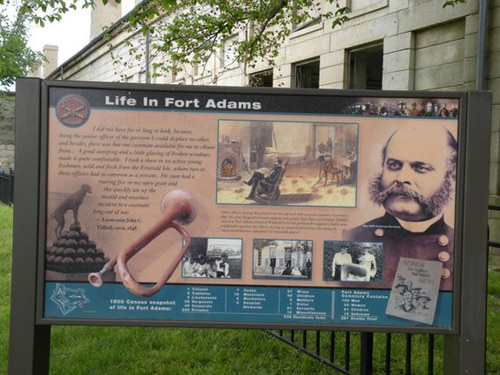 My great-grandfather was stationed and lived here with his family
Bust of President Adams - located next to the Post Cemetery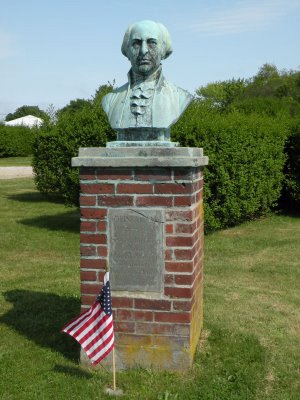 Me, my great-uncle and grandfather inspecting the bell - late 70's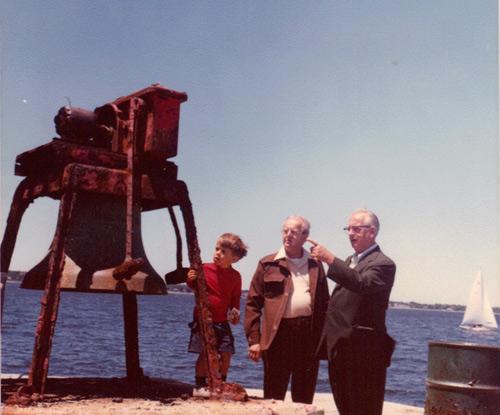 Me and my two older cousins in front of the East gate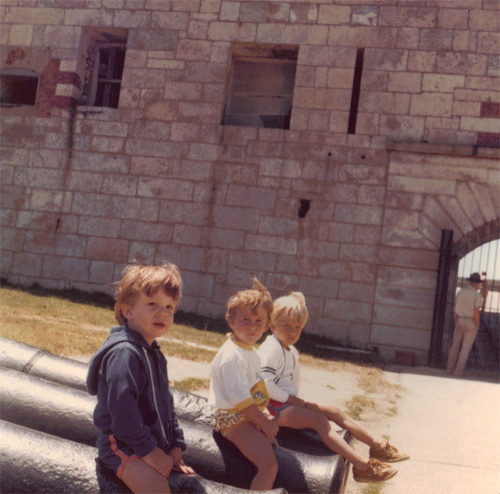 U.S.S. Bennington Memorial - also next to the Post Cemetery
A couple of soldiers guarding the East gate

In case you can't make it out from the photos, here's what their signs say:

"The remains of this fort are some of the most interesting relics of Rhode Island. One needs only to stand in the center of the quadrangle to hear echoes of the past.

By all means, visit Fort Adams. You will have a new appreciation for the history and nostalgic role that Rhode Island has contributed to our nation."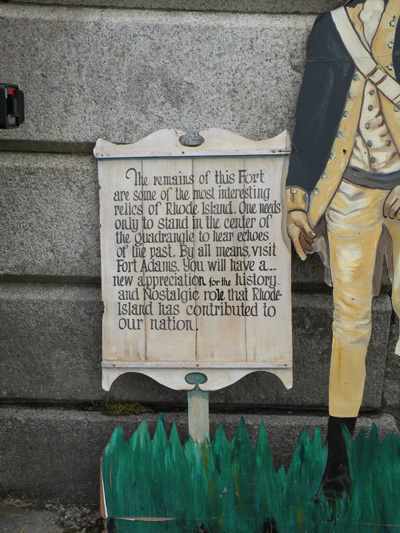 "In 1799 a gun fortress was constructed. Plans were started in 1824 for Fort Adams. Construction was completed in 1857. Fort Adams was continuously garrisoned from 1842-1950.

It was the location for Civil War troops training, also troops for Spanish War, World War 1 and World War 2."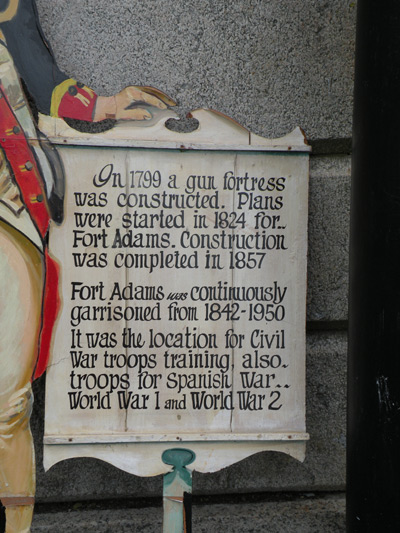 Northwest Wall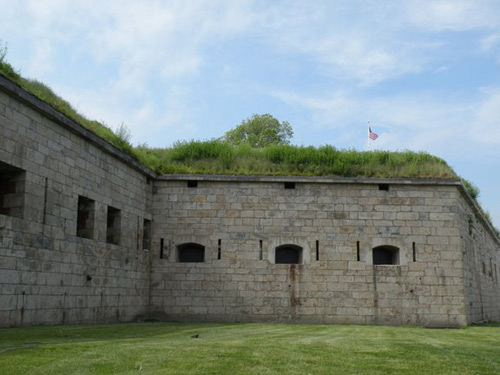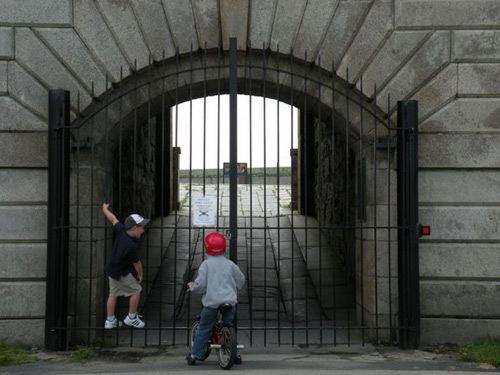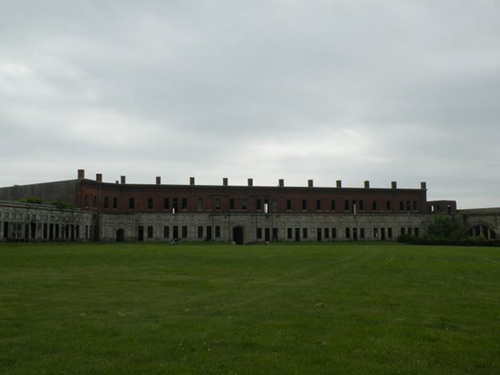 I hope you enjoyed these Fort Adams photos. As soon as I come across more, I'll be sure to add another page.

For more detailed information on Fort Adams, including its history, tours, renting it for events and the Fort Adams Trust, visit www.fortadams.org


Return to Fort Adams

Return from Fort Adams Photos to Newport Discovery Guide home page