Rhode Island Radio Stations
Why scan when you can go right to the best stations?
Setting your dial to the
best Rhode Island radio stations may be one of the first things you want to do while you're visiting the "City by the Sea".

Whether you're into Mozart, Aerosmith or country music, enhance your experience driving around scenic Newport by listening to your favorite music.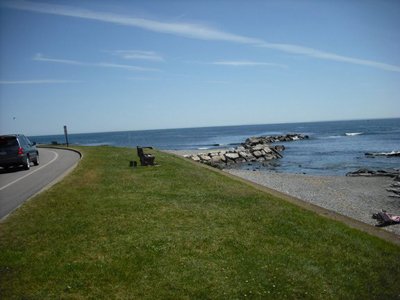 If you're like me, there is
nothing more annoying
than driving around a new city and having to scan through the local radio stations to find a few good ones.
I've tried to
eliminate that frustration
for you here, by listing some of the most popular AM and FM Rhode Island radio stations. Whether you like listening to music, news or sports, there's something on the dial for everyone.
Check out the list below for some of the
most popular RI radio stations:
FM Stations
88.3 FM
- Roger Williams University - Bristol - College Radio
90.3 FM
- University of Rhode Island - Kingston - College Radio
92.3 FM
- 92 Pro FM - Providence - Top 40
94.1 FM
- 94HJY - Providence - Rock
95.5 FM
- Brown Universtiy - Providence - Alternative
95.9 FM
- Classical 95.9 - Block Island - Classical
98.1 FM
- Cat Country - New Bedford, MA - Country
99.7 FM
- The Score (ESPN Radio) - Wakefield-Peacedale - Sports
101.5 FM
- B-101 - Providence - Oldies
105.1
- Lite 105 - Providence - Adult Contemporary
106.3 FM
- Hot 106 - Woonsocket - Hip Hop
---
AM Stations
630 AM
- WPRO - Providence - News/Talk
790 AM
- The Score (ESPN Radio) - Wakefield-Peacedale - Sports
920 AM
- WHJJ - Providence - News/Talk
1110 AM
- WPMZ - East Providence - Spanish Radio
1230 AM
- WXNI - Westerly - National Public Radio (NPR)
1540 AM
- WADK - Newport - News/Talk/Smooth Jazz
Return from Rhode Island Radio Stations to Newport Discovery Guide home page