Bowens Wharf
The Anchor of Newport Since 1760
Bowens Wharf was the vital commercial port of thriving pre-revolutionary Newport Rhode Island. It is still commercially important today, and it plays a huge role in our culture, as you will see when you visit.

Restaurants/Eateries
Shops
Boating
Events
During Newport's golden era, people agreed that Newport harbor was better than most, including Boston's. It was more protected, and didn't freeze as often as others.

Combine this with the British neglect at the time, and Newport was prospering as never before (or since). Newport's economy was entirely dependent on trade by sea, and Bowens Wharf was at the center of all the action.
Unfortunately, we all know what happened next. The Revolution and British occupation decimated the city, and Newport RI has never been the same since.
However, the "City by the Sea" has done a great job of restoring and maintaining many historic sites and structures, and is now a mecca for travelers looking to experience the city's rich history. This wharf is a great window into that past and history.


22 Bowen's Wine Bar and Grille
- one of Newport's finest restaurants
Restaurants/Eateries
The restaurants and eateries alone are reason enough to come to this wharf. After exploring the wharf's many shops, treat your taste buds to one of these great locations:
Fluke Wine, Bar & Kitchen
The Wharf Pub & Restaurant
Newport Fruit & Smoothie
Watch Hill Pizza
The Cookie Jar
Sprinkles Ice Cream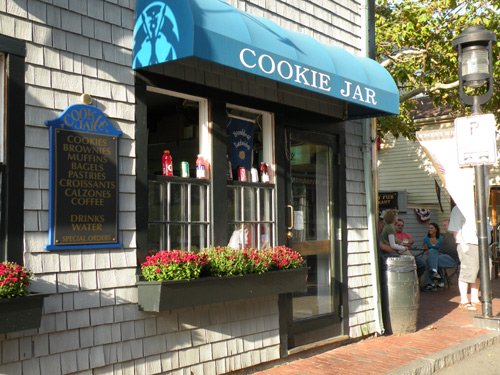 Shops
There are many unique shops here as well. Take your time and explore locations such as:
Terra Zapato
Kimberly Pucci Jewelers
Primavera
Newport Candle Co.
Newport Scrimshander
The Sail Loft
Sheldon Fine Art
Roger King Fine Art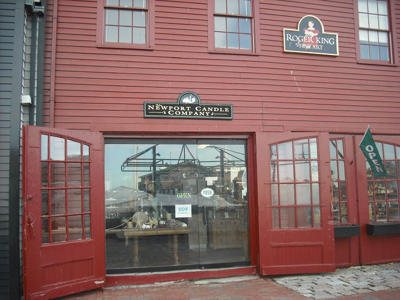 Boating
The wharf not only offers tours, but ferry service and dinghy tie-up as well. You can take the ferry to Fort Adams, Rose Island and Jamestown Village leaving from Bowen's Ferry Landing.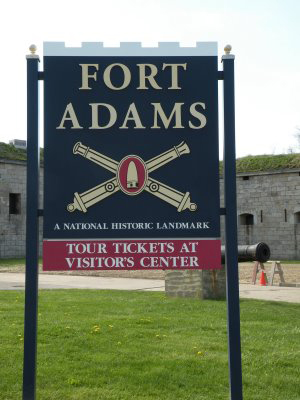 A relaxing tour of Newport Harbor is a great way to spend an afternoon. From the wharf, you can choose from the following options, depending on your desire:
Newport Cruise Company
Sight Sailing
12-Meter Charters
Save The Bay
Events
There are many exciting events held here every year, some during the spring and summer, and some during the winter.
The Newport International Boat Show is held in September from 10am to 6pm daily. This show has many land displays and showcases Hinckley Yachts and many other amazing boats.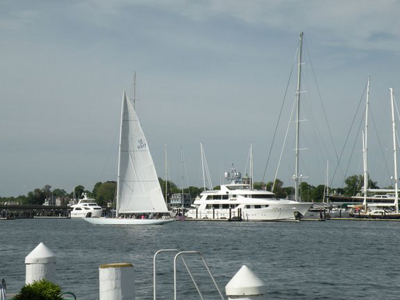 Bowen's Wharf Seafood Festival is held toward the end of October. This annual event features the best seafood dishes of local restaurants, live music and fun activities for kids as well (balloons, face painting).

Bowen's Wharf Christmas Tree Lighting & Open House is held on December 6 and begins at 4:30pm. This free event is open to the public and has many highlights for children, including:
Tree lighting
Visit from Santa and Mrs. Claus
Visit from Frosty the Snowman
Carol sing-a-long
No matter what time of year you visit, Bowens Wharf always has something fantastic to see, do or eat. So be sure to
put it on your to do list!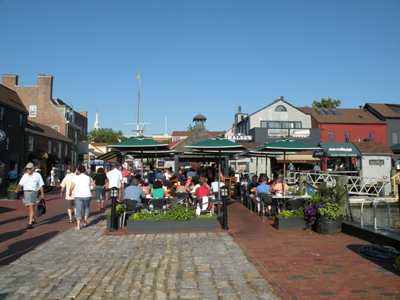 Return from Bowens Wharf to Newport Rhode Island Shopping
Return from Bowens Wharf to Newport Discovery Guide home page