Latitude Yacht Brokerage
How Can Latitude Help You?

We at Latitude Yacht Brokerage are here to support you and help you realize your dream. Let us assist you in finding the right vessel.

Whether you are a new sailor, a classic boat enthusiast, or a seasoned yachtsman, we can anticipate the critical stages of buying and selling your boat and steer you towards the day when you find your passion and navigate toward open waters.
What We Offer
Yachts for Sale
Management
Contact Us

We are located in historic Newport, in the Ocean State of Rhode Island. Our goal is to build your confidence and gain your trust as we coordinate the purchase or sale of your boat.

We are ideally located in the yachting center of the northeast, and will provide you with outstanding service and support. Please consider us. We won't disappoint you.

---
What We Offer
When Buying a Boat:

As a professional yacht brokerage firm, Latitude Yacht Brokerage will advise you, the buyer, throughout the entire process through:
Access to reliable multiple listing services to help you find the right boat at the right price
Reviewing the criteria for the type of boat you're looking to buy and offering an objective viewpoint to help you make your final decision
Submitting the offer and representing you in the negotiating process to determine a fair price and agreement
Assisting in finding the appropriate surveyor, scheduling and participating in the survey and sea-trial, further negotiating price if conditions warrant, and arranging engine escrows, if necessary
Preparing the necessary paperwork to ensure your financial security, assuring all bases are covered with your boat purchase
Providing yacht services after the sale such as repairs, shipping, and insurance to guarantee you are a satisfied buyer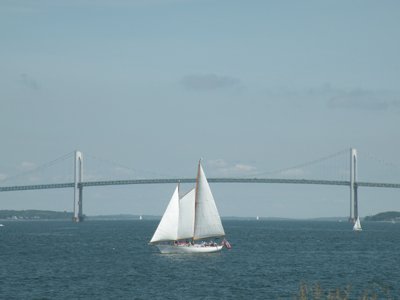 When Selling a Boat:

Latitude Yacht Brokerage is geared to maximize exposure to your yacht through familiarity with the marketplace:
An obligation for following proven advertising strategies in appropriate media
Preparing the listing for distribution to the public and to other brokerage firms
Determining a fair asking price and making recommendations for improvements or repairs to make the boat more marketable
Representing you in the negotiating process with the buyer or buyer's broker to determine a fair price and agreement
Arranging and partaking in sea trials and surveys, further negotiating price if conditions warrant, and arranging engine escrows if necessary
Understanding the marine brokerage profession, i.e., all documents and contracts needed to register and transfer titles and safeguard funds
---
Yachts for Sale
Latitude Yacht Brokerage offers a variety of power and sailboats for sale. Please contact us for more information on the ones that interest you.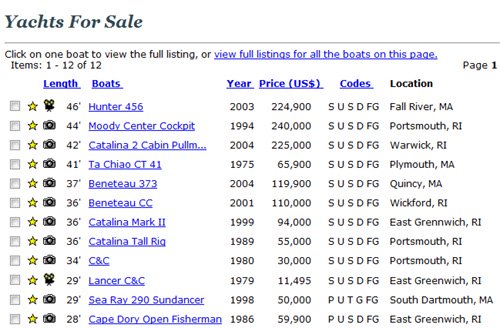 Please note: The image above is an example of the type of boats we offer. It does not necessarily reflect our current inventory.

Please contact us for updated information.

---
Management
Ryan J. Miller – Yacht Broker, President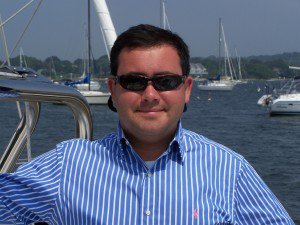 Ryan's passion for boating began at an early age as he explored Barnegat Bay in his 14 foot wooden rowboat. By age 14 he was working as a dockhand at a local yacht club and as a youth sailing instructor.

After relocating from New Jersey to Rhode Island to attend college, he realized that living in Newport was a move in the right direction, and he's never looked back.

Ryan earned an M.B.A. from Salve Regina University in 2007. While attending Salve, he was active in many activities including the varsity sailing team, volunteering for Sail Newport Race Committees, and participating in Frost Bite Regattas.

Ryan has worked for Vanguard Sailboats and Sailing Specialties, where he has gained valuable experience in boat sales and customer service. While at Sailing Specialties he achieved awards for top sales while managing the Bristol, RI office.
Ryan is committed to the community, being appointed as a City of Newport Waterfront Commissioner, a position which broadens his knowledge and expertise in the marine industry.

Ryan's energy and passion for this industry is what led him towards launching his own yacht brokerage business.

Currently Ryan is the proud owner of a 22' wooden Pulsifer-Hampton built in Harpswell, Maine. He's often seen giving harbor tours in and around Narragansett Bay. Look for "Barnegat" named after the body of water that started it all.

---
Tim Norton, Yacht Broker, CPYB
Tim has been a sailor since his childhood in northern New Jersey, where he sailed a Sunfish and a Duster on local inland lakes. After a stint in the Navy and a career in law enforcement and security services, Tim joined Eastern Yacht Sales in Portsmouth, RI.

EYS is a multi-location dealer for Catalina, Jeanneau, Bavaria, Island Packet, and Mainship Trawlers. He has also represented a dealer selling Beneteau.

Tim has been a regular 'club' racer in Rhode Island and Chicago, and has crewed for several long-distance races aboard a C&C 37 as well as piloting multiple bareboat cruises in the Caribbean.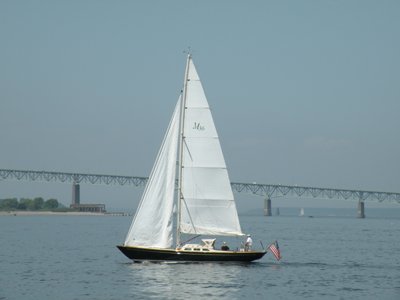 He's sailed the Atlantic coast as far north as Maine and south to the Virgin Islands. Tim holds a USCG captain's license and is a certified professional yacht broker.

Tim believes that selling boats is about matching clients with the right boat for their needs. He takes the time to know his customers, their sailing experience, and the features and options they want in a boat.

He's fastidious about the care and maintenance of his sailboat. He's tried most products for finishing teak, polishing fiberglass, cleaning the bilge and most other sailboat chores. Ask him about his recommendations.


---
Latitude Yacht Brokerage
45 Elm Street
Newport, RI 02840
401-835-0069 (cellular)
Return from Latitude Yacht Brokerage to Newport Business Directory
Return from Latitude Yacht Brokerage to Newport Discovery Guide home page