Newport RI Attractions
Loeb Visitors Center at Touro Synagogue
The
Ambassador John L. Loeb Jr. Visitors Center is one of the latest Newport RI attractions that make the "City by the Sea" such a special place to visit.

The opening of this center has given the Newport Rhode Island tourism industry one more amazing site to be proud of. You should definitely check it out if you have a chance.

Main entrance off of Spring Street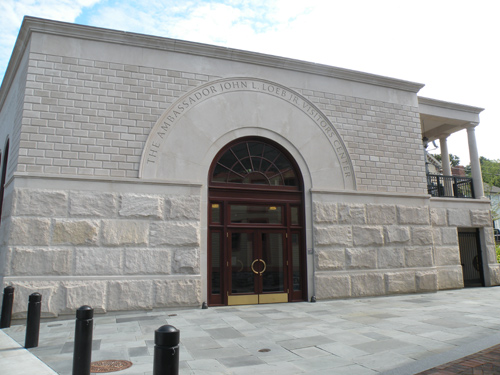 The center is the new gateway to the grounds of Touro Synagogue (a National Historic Site), Patriot's Park and the Colonial Jewish Burying Ground.

Rear of the Visitors Center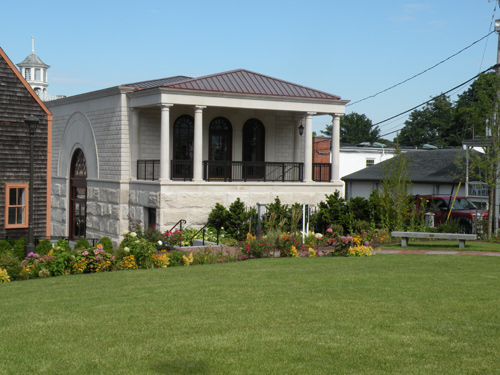 Thousands of visitors come to Touro Synagogue every year to learn about Newport's (and Touro's) role in inspiring our first amendment rights and religious freedoms in this nation.

The Loeb Visitors Center is the starting point as you make your way around the Touro campus.


Touro Synagogue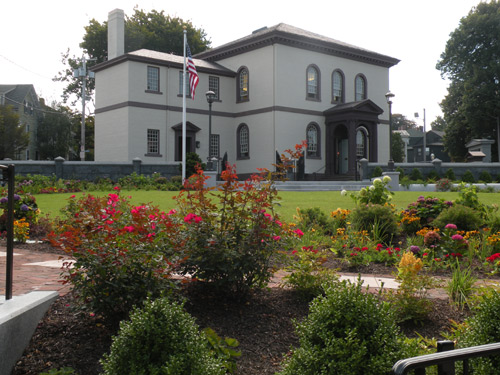 In the Main Exhibit Hall, the 1st floor contains the information desk and some exhibits.

The 2nd floor has many more exhibits. They focus on the Jewish community in Newport, and it's role in the religious tolerance and separation of church and state in the colonies.

Also featured are the roles of George Washington and Thomas Jefferson, and their relationship with this congregation, and the influence of Peter Harrison, the architect who designed the Synagogue.


Patriot's Park - between the Visitors Center and Touro Synagogue
In addition to the Synagogue and Visitors Center, the Touro campus also consists of Barney House and Patriot's Park.

Barney House has a history dating back to 1702. It began as a 2-story home, later growing to 14 rooms, and is currently being restored to house part of the Visitors Center.

Patriot's Park honors all, but 13 Jews specifically (1 from each colony) who made important contributions to our nation's development. Among the notable benefactors is former U.S. Senator, Clairborne Pell.


Barney House - with Newport County Courthouse in the background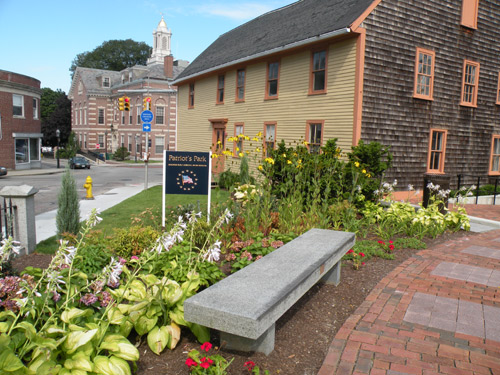 Seeing this tribute to our nation's founding heroes is just one more reason among many to visit Newport Rhode Island.

Hope to see you here soon!


Congregation Jeshuat Israel
Touro Synagogue
85 Touro Street
Newport, RI 02840
401-847-4794
Return from Newport RI Attractions - Loeb Visitors Center to Touro Synagogue
Return from Newport RI Attractions - Loeb Visitors Center to Newport Discovery Guide home page