Newport Rhode Island
The Ultimate New England Vacation Destination
Newport Rhode Island's breathtaking coastal views, architectural beauty and rich history have made "America's 1st Resort" a must see destination.
As a native Newporter, I'm well versed in its history, the lay of the land and the multitude of exciting attractions and activities you will want to take in while you're here.

Allow me the opportunity to show you all that the "City by the Sea" has to offer you and your family.

Who knows, you may enjoy yourself so much that you'll want to visit Newport every summer!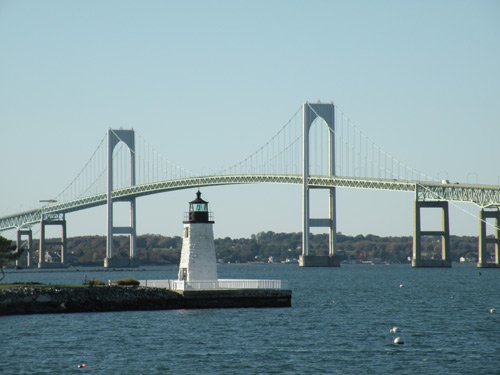 Newport is everything a great vacation destination should be. The list of things to do here is endless. In one day, you could find yourself going from:
Breakers Mansion - Summer home of the Vanderbilt family
I love and appreciate Newport
more and more as time goes on, and I know you will too!
Who knows, you may love it so much that
you won't want to leave
!
Whether you're a couple, family or traveling alone, the "City by the Sea" offers everything you're looking for in a vacation,
summer home
or even a new
permanent residence
. I know, because I've had the pleasure of growing up and living here for many years!
Begin your discovery
of historic Newport RI with a native who knows his way around.
Let me guide you on
what to see and do
...
where to shop
and
where to eat
...
where to drink
and
where to relax
.
Gooseberry Beach
(Photo courtesy of Gregory Allan West, Jr.)
Are you ready?
OK, let's go!
Click on any of the links below or in the menu at the top left of the page to explore the site.
Click here to read our Disclaimer
Table of Contents
---
The Ultimate Newport Day Trip will help you pack as much as possible into your 1 day here. Enjoy our historic attractions, waterfront restaurants, breathtaking ocean views, lively night life and more
The Ultimate Newport Vacation ebook has done all the work for you already! Let a native Newporter be your personal tour guide, showing you around this beautiful, historic city!
The Newport Rhode Island Blog keeps you updated on all the additions and changes I make to newport-discovery-guide.com. Subscribe here.
Check out our Facebook page to get full access to Newport Discovery Guide's photo albums. We can't put everything on the website, so this is where the rest of the pictures end up.
Let a native Newporter show you around Newport RI, America's 1st Resort! I'll show you the best Newport Rhode Island hotels, Newport mansions and Rhode Island beaches.
Be sure to check the Newport RI weather forecast before visiting. Whether sailing, shopping, sightseeing or laying on the beach, it helps to be informed!
Travel to Newport Rhode Island and enjoy our historic city. Newport Rhode Island restaurants, shops, mansions and beaches will make your stay a memorable one.
Get around Newport with a Rhode Island map and help from a native Newporter.
Let a Newport native show you which Newport Rhode Island Hotels to stay in during your amazing trip to the "City by the Sea"!
What's so great about Newport Rhode Island Restaurants? Is it their historic charm, stunning waterfront views, mouth-watering food or extensive wine lists? How about all of the above!
Newport Rhode Island Bars, after the sailing, mansions and beaches, are the reason to come enjoy a summer in the "City by the Sea"!
Newport Rhode Island Shopping is one of the most enjoyable aspects of your visit. The history and scenery are great, but the shopping is to die for!
The list of things to do in Newport Rhode Island is endless. Mansions, beaches, shopping, sailing.....should I go on? Restaurants, bars, nightclubs, museums, food, film and music festivals.
There are so many Newport RI attractions that it would take you months to see them all. If you can't visit for that long, then choose some of the best from below.
The Newport RI beaches are popular with tourists and locals alike. Come enjoy their stunning views, entertainment and relaxing atmosphere.
The Newport Cliff Walk is one of the most popular attractions in the "City by the Sea". Enjoy the stunning views of the New England shoreline and the Newport mansions in this 3.5 mile trek.
There are so many amazing Newport RI Events happening throughout the year. Come check out our boat shows, food, music and film festivals, and sporting events.
The Newport Mansions are one of the best reasons to visit the "City by the Sea". Experience what it was like to live like the Astors, Vanderbilts and Doris Duke!
Newport's famous Ocean Drive travels along the southern coast of Aquidneck Island. The best spot in Newport for a bike ride, picinicking, fishing and just watching the ocean.
Sail Newport - Enjoy amazing scenic tours of Newport's coastline, learn how to sail and explore the rich history of the sailing capital of the world.
Check out the Newport RI Real Estate market. You just might find the perfect summer cottage, second home or rental property.
Your Newport RI wedding, whether it's held in a Gilded Age mansion, overlooking the Atlantic Ocean, or right on the beach, will be a special day that you'll never forget!
The Newport Business Directory is where you come to get inside info on Newport's best local service providers.
The Newport Shop offers products such as mousepads, coffee mugs, journals, magnets, postcards and keepsake boxes. The perfect place to do some gift shopping!
Check out these old Newport RI photos. I'll try to open the vault every so often and post some of these great shots of the "City by the Sea".
The Newport Discovery Guide links page will direct you to many of the sites we like. Travel sites, other Newport sites and our favorites. Check them out!
This sitemap will allow you to see the entire site structure of Newport Discovery Guide
When you advertise with Newport Discovery Guide, your business benefits by being exposed directly to targeted traffic. Check out our advertising options to see how we can help.
It's simple to earn commissions with Newport-Discovery-Guide.com. For every paying advertiser you refer, I'll cut you a check for $100! Contact me now for details if you could use the extra $
Got some great Newport RI travel stories? Or photos? Share your interesting Newport experiences here.
Build your own website! If you can surf the web and send e-mail, you can use SBI! to build a profitable web-based business. Check this out.....
A little about the creator of Newport-Discovery-Guide.com
---
FREE Report

"Ultimate Newport
Day Trip"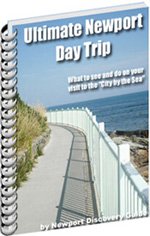 Enter your information and click "Submit" for immediate access!
---
Site Sponsors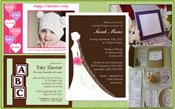 Sweet Pea Print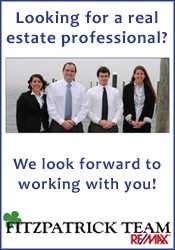 Fitzpatrick Team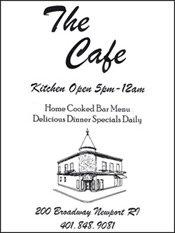 The Cafe
T3 Fitness
---
Favorite Sites/Products
Site Build It (SBI)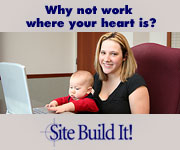 (How I built this site)
---
Ultimate Newport Vacation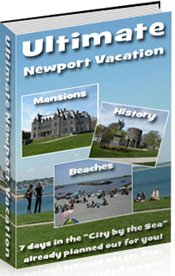 Our 82 page e-book is the only guide you'll need for your visit to our beautiful city.

What we've done is lay out an entire 7 day vacation itinerary for you, so you don't have to spend your valuable time and energy researching:
Where to stay
Where to eat
Where to shop
Things to see and do
The best of the best of Newport
Click here for more info...
---
Our Newport Shop
Check out our designs in the widget below...


Then
click on the one you like
or
click here to visit our Newport Shop
and browse more cool designs!