The Breakers Tickets & Trinity Church
by Bev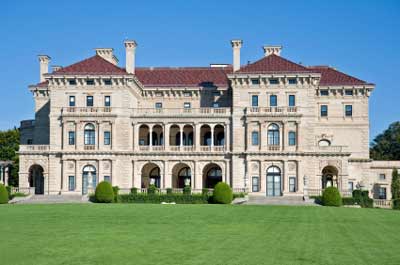 The Breakers
Bev is going to see 2 amazing Newport RI attractions, Trinity Church and The Breakers mansion. She had some questions that others may find informative as well:


--------------------------------
Question:
Do I have to purchase tickets in advance, or can I purchase them (cost) at
The Breakers
on the day of my visit (9/12/10)?
Answer:
You can purchase tickets at The Breakers. The cost for adults is
$19
. Kids 6-17 cost $5.
Question:
What is the latest I can begin my tour in order to be back for the tender to Caribbean Princess Cruise that leaves @ 4:00 PM?
Answer:
You should give yourself close to
90 minutes
to tour The Breakers. The latest you should start your tour would be 1:30 or 2:00pm. That way you'll be
done by 3:30
and can get back to the dock by 4:00.
Question:
How do I arrange for transportation back to the tender dock (cost)?
Answer:
Since it seems you might be on a tight schedule, I wouldn't wait for the bus or trolley. I'd
take a taxi
, which shouldn't cost you more than
$10-15
since it's only a few miles from The Breakers to the dock.
Cozy Cab 401-846-2500 or Orange Cab 401-841-0030
Question:
I'm going to attend the 10:00 AM church service at Trinity Episcopal Church and stay for the tour afterwards. How long is the service? The tour?
How can I get from Trinity Church to The Breakers - trolley (where do I get on & cost) or taxi (cost)?
Answer:
I'm not sure about the length of the service or the tour. Their office is open Tuesday. I'll see if I can find out then and get back to you.
Again, because of your time constraints, I'd take a taxi from Trinity Church to The Breakers. It's only about
2 miles
and should cost less than
$10
.
Thanks for your help. Your website is great!
BevP.S.
As I retired teacher, you are spot-on with your "no dumb questions" comment!
--------------------------------
Thanks for your great questions Bev
. I hope you enjoy your day in Newport!
Feel free to
share some of your photos and/or stories
with us when you get home.
Paul