Living Year Round In Newport
by Anonymous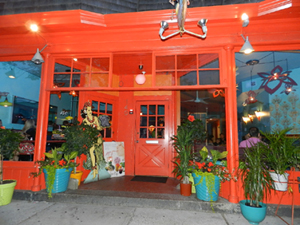 Salvation Cafe
Question:

What's your take on living in Newport year-round for a 22 year old female grad school student?

Is there much of a social life and ways to meet people?

How about activities for young adults out of college?

What do you think?


My response:

Thank you for the great question!

Although Newport is known as a summer tourist destination/party town, there is plenty going on here throughout the year.

Yes, the bar/nightclub scene thrives year-round, but you can also immerse yourself in the rich culture of Newport (and meet some cool people) while you're checking out our:

There are also plenty of great spots for those in their 20's and 30's to mingle, especially on Broadway. If you haven't already, check out
Salvation Cafe and Fifth Element
, among others.
And for
up to date info
on what's going on around town, be sure to check out my friends' awesome websites:
Melody Mulcahey's
www.NewportRIRocks.com
and
Christian Winthrop's
www.TheNewportBuzz.com
These 2 always know what's going on around town and update their websites/Facebook pages frequently.
Thanks again for the question, and be sure to update us on your experience!