Middletown Restaurants
Some of my favorites just over the Newport line
There are
many great Middletown restaurants that you should try while you're in town. Some of them are only steps from 1st Beach, just over the Newport/Middletown border. Check 'em out...

Atlantic Beach Club
After soaking up some sun at 1st Beach, walk a few steps to the east, over to the Atlantic Beach Club.

ABC is one of the best spots on the island to spend a summer afternoon, enjoying the water, playing some beach volleyball and listening to live music on the patio bar.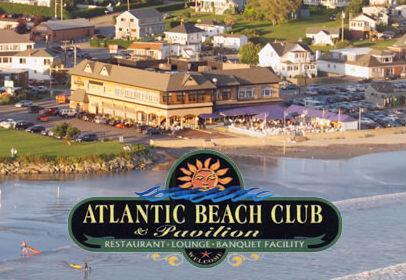 Oh, and their food isn't bad either.

Some of my favorites for lunch are the Chowder and Clam Cakes, Beach Club Burger and the Corned Beef Reuben. For dinner, there's a variety of pasta, chicken and seafood dishes that you'll enjoy, in addition to the great view of the Atlantic Ocean.


Atlantic Beach Club
55 Purgatory Road
Middletown, RI 02842
401-847-2750
---
Flo's Clam Shack
Of all the great seafood restaurants on Aquidneck Island, I'll choose Flo's Clam Shack every time. And I'm sure I'm not the only one!

Flo's is located directly across the street from Atlantic Beach Club and 1st Beach. What could be better than sitting outside, enjoying the cool ocean breeze and chowing down on some huge clam cakes, stuffed quahogs and chowda?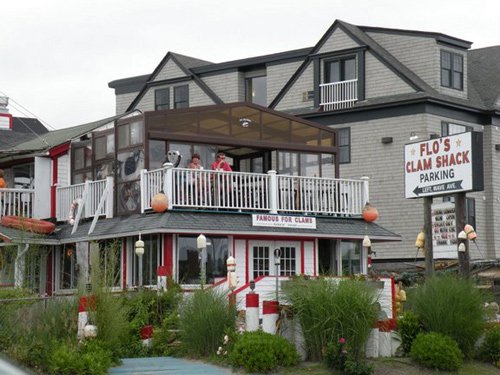 It's hard to have a favorite with all of these choices:
Flo's World Famous Clamcakes
Chicken Fingers and Fries for kids
Flo's Famous Fried Clams
Topside Raw Bar
Flo's Fiery Stuffed Quahogs (w/chopped jalapenos!)
Red, White or Clear Chowda
Flo's Fisherman Platter
No-Nonsense Lobsta Roll
Of all the great Middletown restaurants, Flo's is, in my opinion,
the best of them all
. You should definitely check it out.
Flo's Clam Shack
4 Wave Avenue
Middletown, RI 02842
401-847-8141
---
Tito's Cantina Mexican Grille
I love Mexican food, and Tito's, (established in the summer of 1989 by two amigos with big dreams) is my go-to place whenever I'm craving something spicy. They're located a little further out in Middletown, on Route 114, but it's definitely worth the drive!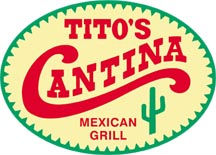 When I'm trying to be good and not overindulge, I'll go with the "Bodybuilder Burrito". If not, then it's time to go crazy and enjoy a little of everything from their huge menu!

In addition to the great appetizers, soups, salads and desserts, check out the:
Open Faced Steak and Gorgonzola Taco
Tito Bandito Burrito
Volcanic Chicken Salad
Tito's Cantina Mexican Grill
651 West Main Road - Route 114
Middletown, RI
401-849-4222
---
Anthony's Seafood
Anthony's Seafood has been around since 1956. I remember eating there as a kid when it used to be down on the wharf in Newport.

They've since moved to Middletown, but the food is still amazing. You can buy from them retail or wholesale, eat-in at the restaurant or do take-out.
Here's some of the best stuff on their menu:
Appetizers: New England Clam Chowder/Clamcake Combo, Stuffed Quahog
Sandwiches: Grilled Sword Steak, Lobster Roll
Dinners: Lobster, Sea Scallops, Baked Stuffed Sole
Anthony's Seafood
963 Aquidneck Avenue
Middletown, RI 02840
401-846-9620
---
Coddington Brewing Company
Coddington Brewing Company, like the other places on this page, has a huge menu with great appetizers, salads, burgers, pasta, pizza, seafood and kids menu.

But let's be honest...it's really about the beer when you come here, isn't it?

Here's a small sample of what's on tap:
Belgian Triple
Chocolate Porter
Doppelbock
Irish Red Ale
Vienna Lager
Watermelon Ale
Winter Wheat
***64oz Growler***
- If you just can't get enough of their brew, take some home in one of their half gallon bottles!
210 Coddington Highway
Middletown, RI 02842
401-847-6690
---
I hope you enjoy these great Middletown restaurants as much as I do each time I dine there. If you have any others that you like that aren't on this page, feel free to write your own review here.


Return from Middletown Restaurants to Newport Rhode Island Restaurants

Return from Middletown Restaurants to Newport Discovery Guide home page