Best Newport Rhode Island Restaurants
Which one is your favorite?
Visitors are always in search of the best Newport Rhode Island restaurants. Whether you're in search of them, or would like to share your opinion or review of a restaurant, this is the page to do so. 
Unfortunately, I can't recommend the best Newport restaurant to you, because there are just so many that I love. What I can do is recommend some of my favorites, and then let other visitors share their opinions on the best Newport restaurants.

View of Narragansett Bay from Castle Hill Inn and Resort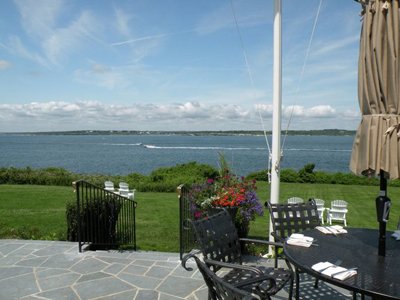 Here are my favorites, in no particular order:
---
What's Your Favorite Newport Restaurant?
Whether you prefer tasty clam cakes from one of our beach bars or only the finest seafood from our upscale waterfront restaurants, you're sure to find it in the "City by the Sea".

I know it may be a tough decision, but countless future visitors are counting on you and your recommendation.....

Which Newport restaurant is your favorite?
Best Newport Restaurants
Click on the links below to see other opinions on the best Newport restaurants.

All the posts you see here were written by other visitors to this page.



Return from Best Newport Rhode Island Restaurants to Where To Eat

Return from Best Newport Restaurants to Newport Discovery Guide home page