The Newport Blues Inn is located in the city's "Historic Hill" neighborhood, on Pelham Street, which is between Bellevue Avenue and Spring Street.

Like many other Newport Rhode Island accommodations, the Inn is within walking distance of most of Newport's: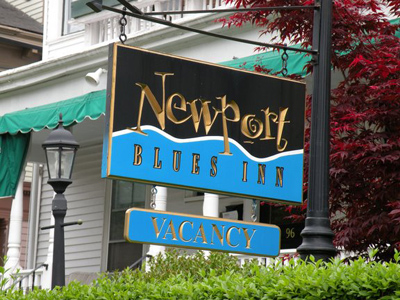 Historic Pelham Street is known for being the first street in America to be lighted by a gas lamp, in 1805. The gas for the lamps was manufactured by David Melville, in his house on Pelham Street.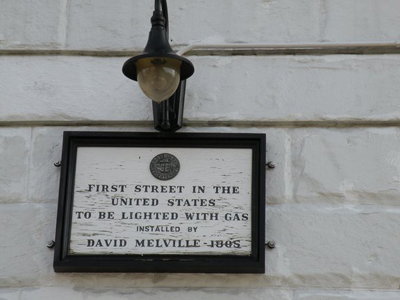 The Inn has 14 guest rooms, all with king or queen beds and private bathrooms. On the 3rd floor, there is a private 3 bedroom/3 bathroom penthouse with its own kitchen and sitting room.

Each room includes the following amenities:
Private Bathroom
Queen or King Beds
Cable Television
Air Conditioning
Refrigerator
Hair Dryer
Daily Housekeeping
The Inn provides the following on-site:
Complimentary Full Breakfast
Off Street Parking
Wireless Internet Hot Spots
Iron & Ironing Board Access
Telephone Access
Front Sitting Porch
Private Backyard Patio
Preferred Reservation Times at Newport Blues Cafe
Complimentary Entrance to Newport Blues Cafe
Front Entrance on Pelham Street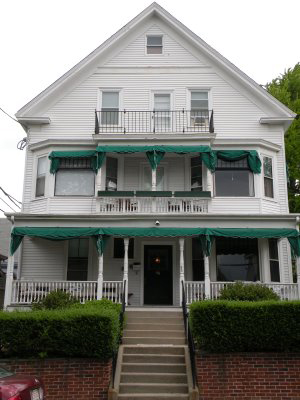 If you like live music, you'll also love the free entrance and preferred reservations to the Newport Blues Cafe that you'll receive as a guest of the Inn.
Enjoy some live music down the street at the Newport Blues Cafe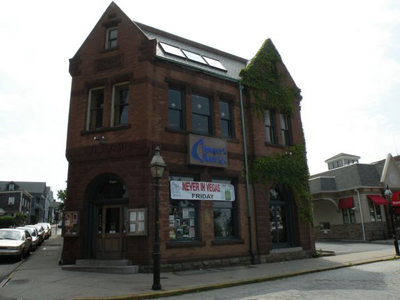 What's Nearby
The reason this is one of the best Newport bed and breakfasts is because of its superior location. You can walk to just about everything worth doing in Newport from here. This is just a small sample of what's nearby:
Touro Park

Touro Park

Newport Blues Cafe
Franklin Spa (one of the best spots for breakfast)
Griswold's Restaurant
Touro Synagogue - the oldest in the nation
If you're looking for Newport Rhode Island lodging, look no further than this wonderful Inn in the heart of heart of Newport's "Historic Hill" neighborhood!

Contact the inn today to book your stay!


96 Pelham Street
Newport, Rhode Island 02840
401-847-4400
Return from Newport Blues Inn to Newport Bed and Breakfasts
Return from Newport Blues to Newport Discovery Guide home page