Newport Cliff Walk Photos
And a couple of videos too
Here are some more Newport Cliff Walk photos for you to enjoy, until you get a chance to visit Newport yourself.

No matter what time of year you come here, this is always one of the most beautiful spots in the city. So what are you waiting for?

These pictures and videos were taken in early October. The Fall season is an ideal time to visit because the crowds have dissipated, and it's obviously not as hot. You get to enjoy the cool breezes, and you won't feel rushed or crowded as you might on a busy summer weekend.

Starting point on Memorial Boulevard - overlooking 1st Beach
Overlooking 1st Beach and the Atlantic Beach Club
Rear entrance to The Chanler luxury hotel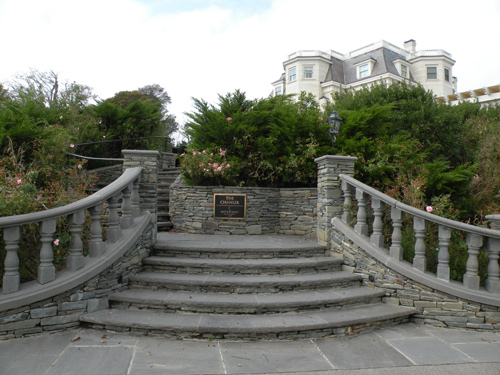 Continue down the path.....
.....but use caution going down these side paths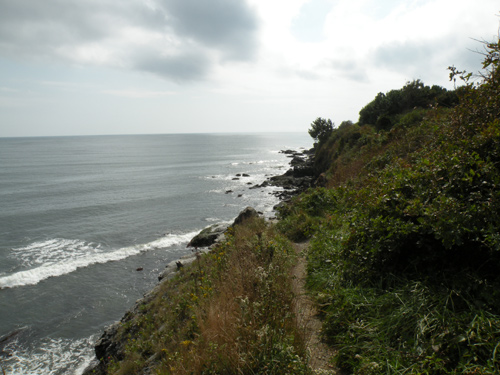 Great spot to sit for awhile, or go for a quick dip
If you're taller than 6 feet, you may want to duck here
Some homes are a little more modern.....
.....and others have been here since the Gilded Age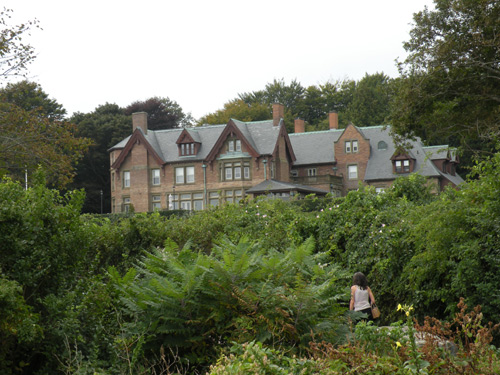 In the distance - 40 Steps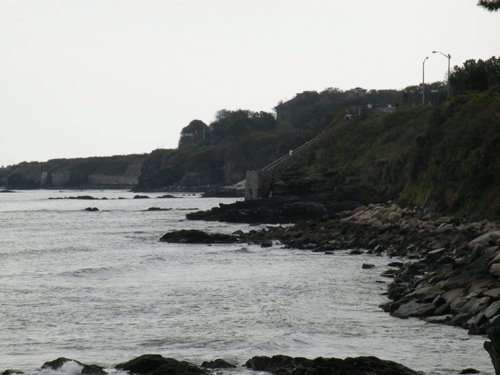 This used to be a gathering spot for the servants from the mansions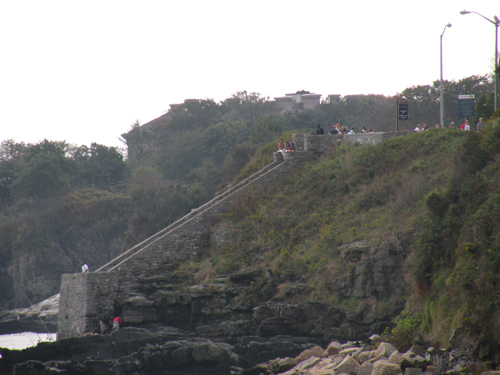 Narragansett Avenue - great place to park if you can find a spot here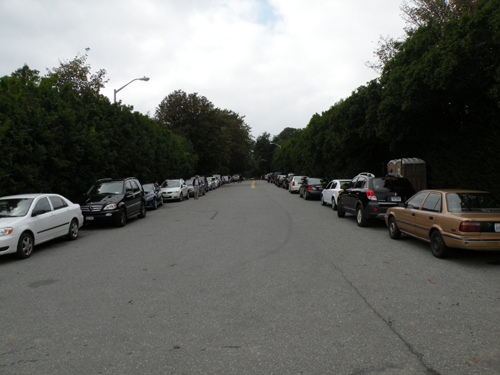 Ochre Court - just past the 40 Steps on the right. You may recognize this as the Swiss chalet from the movie True Lies, starring Arnold Schwarzenneger.

The interior shots (including the Tango scene) were shot at Rosecliff, a little further south on historic Bellevue Avenue.
Headed back towards Memorial Boulevard and 1st Beach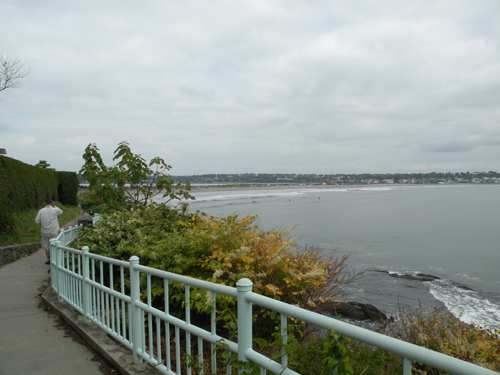 There are many great things to see on this
historic walking trail
. Breathtaking views, opulent
mansions
and some of the most amazing real estate in the nation are found here.
This is definitely one of the must-see
Newport RI attractions
.
2010 Photos
Click here to view shots from my 2010 visit to the Cliff Walk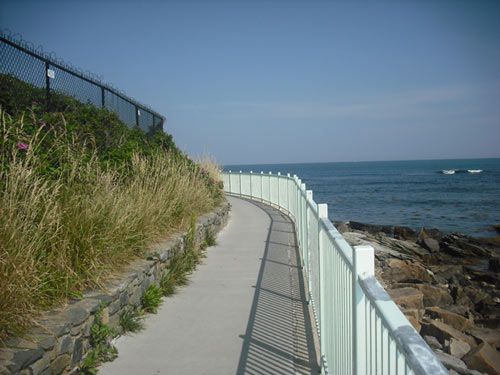 For more about the Cliff Walk, click the link below:


Return from Newport Cliff Walk Photos to Newport Cliff Walk

Return from Cliff Walk Photos to Newport Discovery Guide home page