Inside info on the "City by the Sea"

Newport Native News brings you the latest additions to my site, which provides you with inside information on the "City by the Sea", Newport, Rhode Island.

If you like this e-zine, please do a friend and me a big favor and "pay it forward."

If a friend did forward this to you and if you like what you read, please subscribe by visiting...

Newport Native News

---

Issue #005, February 2010

HAPPY NEW YEAR!

As I mentioned last month, my goal with the site for 2010 is to provide even more interesting information, photos and videos for your enjoyment. If there is anything you're interested in, or would like to see more of, please don't hesitate to make some suggestions.

I'd also like to encourage you to become a part of the site by contributing your stories and/or photos of Newport to the site. I'm sure you have plenty, so don't be shy!

So check out the items below, and click on the corresponding links to view more about each topic.



---

February 2010 Events
What's going on in Newport in February?

As in every other month, there's plenty to see and do!

Here are just some of the highlights:

22nd Annual Newport Winter Festival
The Bits Players (at Firehouse Theater)
Dramatic Reading: The Great Gatsby
Newport Bridal Show

Click here to learn about Newport RI events for February 2010



---

New Year's Day Polar Bear Plunge
Many Newporters (and visitors) rang in the New Year down at 1st Beach, watching the annual New Year's Day Polar Bear Plunge. One of the coolest (literally) Newport RI events, this annual swim by some brave souls benefits A Wish Come True. It's a great spectacle to watch for a great cause. If you missed it this year, make sure you check it out next year!

Click here for more about the New Year's Day Polar Bear Plunge



---

Latitude Yacht Brokerage
I met the owner of Latitude Yacht Brokerage, Ryan J. Miller, about a month ago while scanning some old photos for my "From the Vault" page at Kinkos in Middletown. He's a nice guy, who patiently waited while I hogged the scanner. Thanks again, Ryan!

His company, Latitude Yacht Brokerage, can assist you in finding the right vessel, whether you're a new sailor, a classic boat enthusiast, or a seasoned yachtsman.

Click here for more about Latitude Yacht Brokerage



---

Caravan Connection of Newport
Caravan Connection of Newport is proud to bring you hand-crafted Oriental rugs that blend wonderfully with any decor, from formal and ornate to contemporary and casual.

Click here for more about Caravan Connection of Newport



---

The Chanler at Cliff Walk
Of all the great Newport Rhode Island hotels, only the Chanler is fortunate enough to be situated right on the breathtaking Newport Cliff Walk. It doesn't get any better than this!

Click here for more about The Chanler at Cliff Walk



---

Carey Floors
Carey Floors specializes in new installations, refinishing and staining wood floors. The owner, Joe Carey, does fantastic work, providing you with quality floors from start to finish.

Contact Carey floors today to see how they can meet your needs.

Click here for more about Carey Floors



---

Hydrangea House
One of the best Newport Bed and Breakfasts, the Hydrangea House Inn is perfectly situated on historic Bellevue Avenue, in Newport's Old Quarter. It is just steps from downtown Newport's countless attractions, waterfront restaurants and shops, and the Newport mansions are right down the street!

Click here for more about Hydrangea House



---


La Farge Perry House
One of the most luxurious Newport Bed and Breakfasts, the La Farge Perry House is located in the heart of the historic "City by the Sea". A first class bed and breakfast experience.

Click here for more about La Farge Perry House



---


From the Vault #1
Check out these old Newport RI photos. I'll try to open the vault every so often and post some of these great shots of the "City by the Sea".

Click here for From the Vault #1



---

Well, I guess that's about it for February.

I hope you find plenty of interesting things to see and do, and enjoy yourself if you get a chance to visit. If not this month, then why not next month?

Talk to you next month, in March 2010!


Paul



Newport Discovery Guide home page





New!

CommentsHave your say about what you just read! Leave me a comment in the box below.
---
FREE Report

"Ultimate Newport
Day Trip"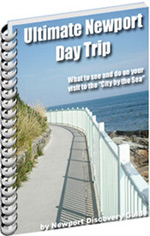 Enter your information and click "Submit" for immediate access!
---
Site Sponsors
Site sponsor opportunities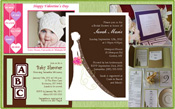 Sweet Pea Print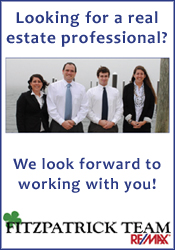 Fitzpatrick Team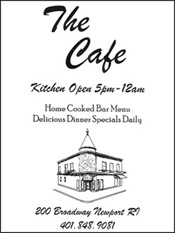 The Cafe

T3 Fitness
---
Favorite Sites/Products
Site Build It (SBI)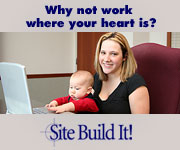 (How I built this site)
---
Ultimate Newport Vacation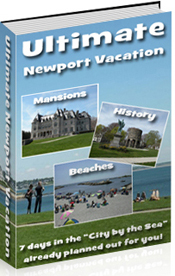 Our 82 page e-book is the only guide you'll need for your visit to our beautiful city.

What we've done is lay out an entire 7 day vacation itinerary for you, so you don't have to spend your valuable time and energy researching:
Where to stay
Where to eat
Where to shop
Things to see and do
The best of the best of Newport
Click here for more info...
---
Our Newport Shop
Check out our designs in the widget below...




Then click on the one you like or click here to visit our Newport Shop and browse more cool designs!