Inside info on the "City by the Sea"

Newport Native News brings you the latest additions to my site, which provides you with inside information on the "City by the Sea", Newport, Rhode Island.

If you like this e-zine, please do a friend and me a big favor and "pay it forward."

If a friend did forward this to you and if you like what you read, please subscribe by visiting...

Newport Native News

---

Issue #001, October 1st 2009

Another great summer in Newport has come to an end. I know, it's a little depressing that summer is over and fall is here. But don't despair. Luckily, there are always plenty of things to do in Newport, no matter what time of year you're here.

The amazing waterfront restaurants and lively bars are still open. Many of the shops and attractions stay open year-round. No matter what time of year you're here, Newport is always home to stunning coastal views and picturesque New England scenery.

And don't forget, Fall and winter are when some of the best deals can be found on accommodations and at restaurants. Don't let the cooler temperatures keep you away from this scenic and historic "City by the Sea."

October 2009 Events
No matter what time of year, there are always plenty of things to do in Newport. October just happens to have some of the best events going on, especially if you like to eat!  Click here to learn about Newport RI events for October 2009.

Best Newport Coffee Shops - Where to get your daily fix
If you're like me, and you've just gotta have some coffee, it's important to know where all the Newport coffee shops are! This page has the info you need, along with a map to get you there. Click here to find the right one for you.

Prime location in the heart of downtown Newport
If you want to be in the middle of all the action, with stunning views of Newport Harbor and downtown Newport, check out the Newport Bay Club. You'll be just steps away from the best waterfront restaurants, bars, shops and attractions. Click here for more on the Newport Bay Club.

Rhode Island Radio Stations
Set your dial to the best radio stations at the outset of your visit so you're not constantly scanning channels while driving! Click here for a list of the best Rhode Island radio stations.

Guilty Pleasures – My favorite spots to indulge
We all have our guilty pleasures. While in Newport, check out some of my favorite spots to pig out or get that chocolate fix. Click here for Guilty Pleasures.

Historic Washington Square
Part of the Newport Historic District, this small area has seen quite a bit of history. Much of Steven Spielberg's film Amistad was filmed here, at the Newport Colony House. Click here for more on historic Washington Square.

Well, I guess that's about it for October.

I hope you find plenty of interesting things to see and do, and you enjoy yourself if you get a chance to visit. If not this month, then why not next month?

Talk to you in November,
Paul

Newport Discovery Guide home page





New!

CommentsHave your say about what you just read! Leave me a comment in the box below.
---
FREE Report

"Ultimate Newport
Day Trip"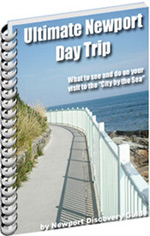 Enter your information and click "Submit" for immediate access!
---
Site Sponsors
Site sponsor opportunities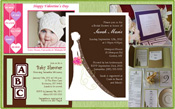 Sweet Pea Print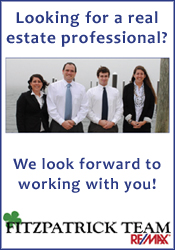 Fitzpatrick Team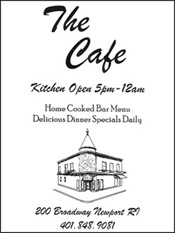 The Cafe

T3 Fitness
---
Favorite Sites/Products
Site Build It (SBI)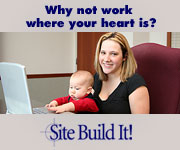 (How I built this site)
---
Ultimate Newport Vacation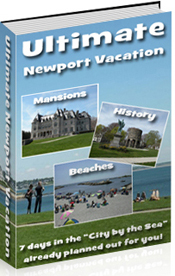 Our 82 page e-book is the only guide you'll need for your visit to our beautiful city.

What we've done is lay out an entire 7 day vacation itinerary for you, so you don't have to spend your valuable time and energy researching:
Where to stay
Where to eat
Where to shop
Things to see and do
The best of the best of Newport
Click here for more info...
---
Our Newport Shop
Check out our designs in the widget below...




Then click on the one you like or click here to visit our Newport Shop and browse more cool designs!