Newport RI Wedding
Celebrate your special day in the "City by the Sea"
Considering a Newport RI wedding? Congratulations! You've found
the perfect location for your special day.

Newport Rhode Island has become one of the best wedding destinations in the nation for good reason.

Whether you want to be married in one of the Gilded Age Newport mansions, on a cliff overlooking the breathtaking Atlantic coastline, or right on the beach itself, Newport is the ideal location.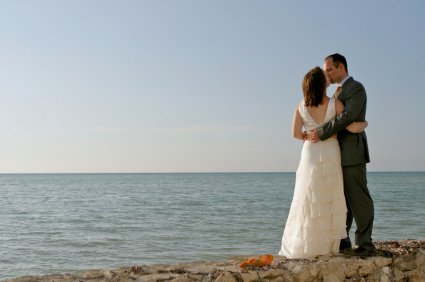 Wedding Venues
Wedding Services
Newport Bridal Show
Map of Venues

In addition to the many great venues for your ceremony and reception, this historic city will offer you and your party an unforgettable experience.

Also known as "The Sailing Capital of the World" and "America's 1st Resort", Newport abounds with activities and attractions for your family and friends to enjoy during their stay.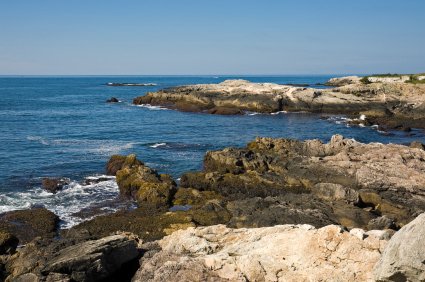 Wedding Venues
Mansions
Ocean views
On the beach
Historic sites

There are so many amazing wedding venues to choose from for your Newport RI wedding. But which one is right for you?

Mansions
If you like the idea of having a grand reception in the ballroom of one of the Newport mansions, then you might want to consider Rosecliff.

Rosecliff may look familiar to you if you've seen The Great Gatsby or True Lies. Portions of those movies were filmed here, and it was in Rosecliff's 40x80 foot ballroom where Arnold Schwarzenegger did the tango with Tia Carrere in True Lies.

Rosecliff is available to be rented for weddings, rehearsal dinners and other events. It's situated on historic Bellevue Avenue, with beautiful views of the Atlantic Ocean from the back lawn.

You can have your ceremony on the lawn overlooking the ocean, and then just walk a few steps up to the house for your reception.


Back lawn at Rosecliff

For more information on Rosecliff, contact the Preservation Society of Newport County at 401-847-1000.
Ocean Views
If you want to have ocean views for your Newport RI wedding, then locations such as Castle Hill Inn & Resort, OceanCliff, The Chanler or Belle Mer may be more suitable.

Three of these locations overlook the Atlantic Ocean, and have sweeping back lawns that are perfect for holding ceremonies, receptions and rehearsal dinners.

The fourth, Belle Mer, is situated on Goat Island in Narragansett Bay. It is surrounded by water, with great views of the bay and Newport Harbor.

The Chanler is conveniently located just blocks from downtown Newport. It is right at the beginning of the Cliff Walk on Memorial Boulevard, overlooking 1st Beach.


View from the back lawn at The Chanler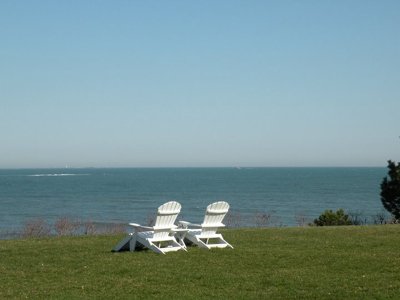 Castle Hill and OceanCliff are located out around the Ten Mile Drive (just Ocean Drive or The Drive to locals). They enjoy stunning views of Narragansett Bay, with cool ocean breezes and many sailboats and yachts passing by.

For more information, call:

Castle Hill Inn & Resort - 849-3800
OceanCliff - 401-841-8868
The Chanler - 401-847-1300
Belle Mer - 401-841-0330
On the Beach
If you like the idea of having your Newport RI wedding right on the beach, you can do that here as well.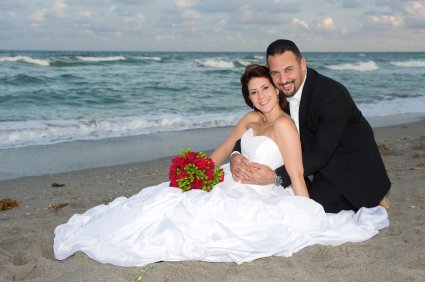 Easton's Beach Rotunda and the Atlantic Beach Club are the two venues that are located right on the beach. They happen to be very close to each other, since they're both on 1st Beach.

They're far enough apart though, that even if events were going on simultaneously at both, you wouldn't be disturbed by each other.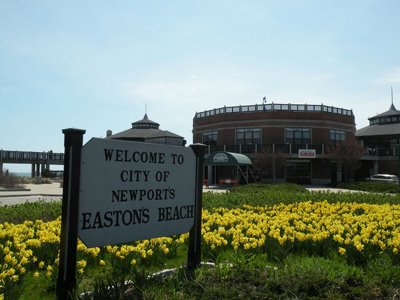 Both of these locations are ideal because you can have your ceremony and photos taken right on the beach if you like, and then the reception can be held inside the facility.

For more information, call:

Easton's Beach Rotunda - 401-845-5810
Atlantic Beach Club - 401-847-2750
Historic Sites
Why not have your Newport RI wedding in one of our city's historic sites?

There are a number of beautiful old churches here, including St. Mary's, where President John F. Kennedy and Jacqueline Lee Bouvier were married in 1953.


St. Mary's Roman Catholic Church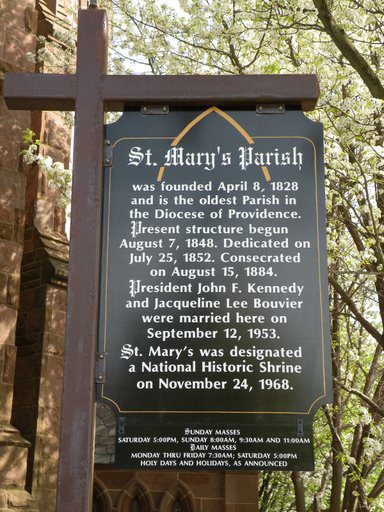 St. Mary's was established in 1828, and is the oldest Catholic Parish in Rhode Island.

For more information, call 401-847-0475.

Another great historic location to have your Newport RI wedding is the Eisenhower House. This was the summer home of our 34th President, Dwight D. Eisenhower.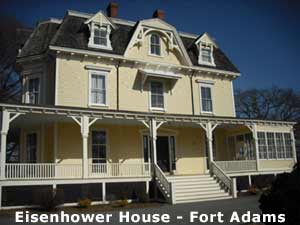 This is a great spot not just because of its history, but because of its ideal location. Eisenhower house is situated on the property of Fort Adams State Park, where it has great views of both Narragansett Bay and Newport Harbor.

Although the house itself only seats 50 for a sit-down dinner (85 for cocktails), you can have 500+ guests outside under a tent.

To inquire about holding your event here, call 401-847-6740.
Wedding Services
Invitations/Stationary
Churches
Caterers
Florists/Decor
Photo & Video
Music/Entertainment
Transportation
Child Care
Accommodations

At some point, we'll do an entire page and directory devoted to the many different service providers you'll need for your Newport RI wedding. For now, we'll highlight some of the best for you.


Invitations/Stationary
Sweet Pea Print
Sweet Pea Print is passionate about making your invitation, thank you note, holiday card, announcement, event stationary, etc., custom and unforgettable.

If you're planning your dream wedding in Newport, contact Samantha today and let her work her magic for you!


Custom wedding invite - Layered with lace, ribbon tag and petal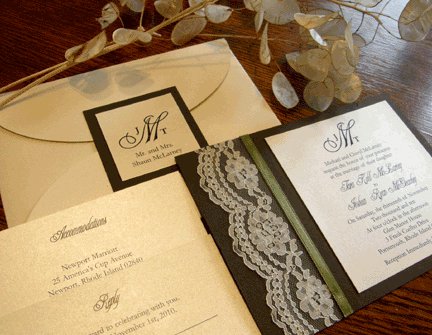 Churches
Newport is home to many historic churches, including St. Mary's Roman Catholic Church, where President John F. Kennedy was married to Jacqueline Lee Bouvier in 1953.


St. Mary's Roman Catholic Church
Channing Memorial Church, Unitarian Universalist - 401-846-0643
Newport Congregational Church - 401-849-2238
Emmanuel Church - Episcopal - 401-847-0675
St. Peter's Lutheran Church - 401-846-9567
St. Spyridon Greek Orthodox Church - 401-846-0555
First Presbyterian Church - 401-847-1749
Community Baptist Church - 401-847-1707
St. John's Church - Anglo-Catholic - 401-848-2561
St Mary's Church - Roman Catholic - 401-847-0475
United Baptist Church - 401-847-3210
Trinity Church - Episcopal - 401-846-0660
St. Paul's United Methodist - 401-846-0966
Touro Synagogue-Congregation Jeshuat Israel - 401-847-4794
First Church of Christ Science - 401-847-6141


Trinity Church
(oldest Episcopal parish in Rhode Island)
Caterers
Having a good caterer is crucial to the success of your special day. You need more than just mouth-watering food. You need proper planning and outstanding service as well.

Having worked for Blackstone Caterers for many years, I can tell you that they are the best (obviously my biased opinion-but ask around), and you'll be in great hands if you choose them. They can handle any event, from a 1000 guest corporate function at one of the Newport mansions, to a 50 guest wedding reception at a private home.

Blackstone is one of the preferred caterers for the many weddings and corporate events held at the Newport mansions, and just about every other venue they work.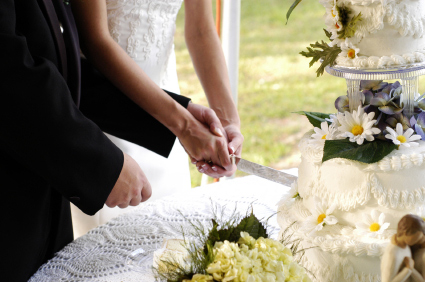 Florists/Decor
In addition to having a great venue and caterer, the look and feel of your Newport RI wedding must be up to par as well. You'll need the right floral arrangements and decor to pull this off.

Here's some of the Newport's best:

Bellevue Florist - 401-847-0145
Broadway Design of Newport - 401-849-4000
Events by Design - 401-207-6064
Photo & Video
One of the reasons for having a Newport RI wedding is the fantastic photos and videos you'll be able to shoot here!

You shouldn't have any trouble finding a scenic backdrop for your shoot. Whether you're at one of the opulent Newport mansions, out around the Ocean Drive or right on the beach, the scenery is there.

Now you just have to find the right person to take them for you.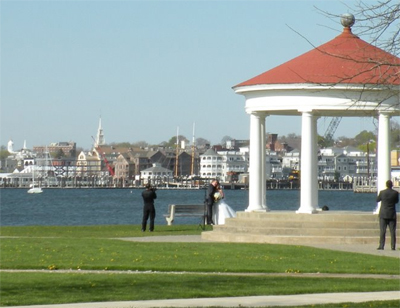 Here are some photographers and videographers that you might consider using:

Margolis Photography Studio - 401-848-0027
Armor & Martel Photography - 401-683-3754
Corbett Photography - 401-846-4861
Faith Dugan Photography - 401-847-2130
Artistic Wedding Video Group - 401-369-8438
Video & Vision Wedding Videography - 401-849-1116
Music/Entertainment
The music and entertainment at your Newport RI wedding is something else that you want to get right. Here's an assortment of styles that you might be interested in:

Matrix Production Associates - 401-846-8597
Lois Vaughan Jazz & Classical - 401-849-3470
Nancy Paolino & the Black Tie Band - 401-847-2628
The Mac Chrupcala Orchestra - 401-849-1290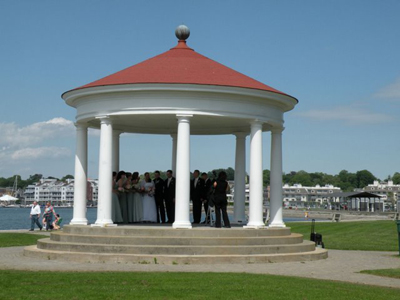 Transportation
You'll most likely need transportation for your Newport RI wedding:

Newport Wedding Trolley - 401-847-6921
Newport Limousine, LLC - 800-365-6713
Rockstar Limo - 401-619-3000
First Class Limousine of RI - 888-522-8816
Child Care
If anyone in your party has children who won't be attending the event, check out these two local child care services:

Newport Babysitting Services, Inc.
401-862-3922

Newport Nannies, LLC.
401-270-7247


Accommodations
One of the many things Newport Rhode Island is known for is its first-rate accommodations.
You'll have a great variety of accommodations to choose from, depending on what suits your party's needs.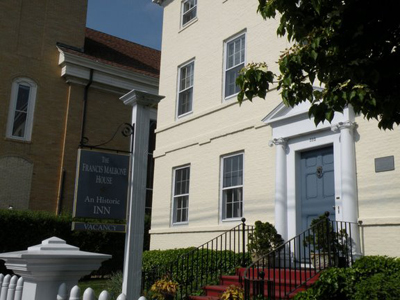 You can take over an entire bed & breakfast, a group of suites at a historic hotel or rent a house overlooking the ocean.

Just be sure to make your reservations early! The spring, summer and early fall seasons are the busiest here.

View our accommodations page for more information.
Newport Bridal Show
Get some great ideas for your Newport RI wedding at The Newport Bridal Show, the biggest bridal event in the state, is a great event that is held yearly here. 2011's show will be held on Saturday, February 19th, at both Rosecliff and OceanCliff mansions.

This event will be your perfect opportunity to shop, plan and view the work of the area's best bridal professionals. There will be fashion shows featuring gowns, headpieces, flower girl dresses and much more.

Click here for more information and to purchase tickets.
Map of Venues
Here's a map showing the best Newport RI wedding venues.
Zoom in on each placemark to get a better idea of the location of each spot.


View Newport Wedding Venues in a larger map
Your Newport RI wedding is sure to be a lovely, memorable occasion. In addition to celebrating your special day, your family and friends will surely
enjoy Newport's beauty and charm
.
You couldn't have picked a better place!
Return from Newport RI Wedding to Newport Discovery Guide home page