Newport RI Events
November 2009
Yes, there are
many great Newport RI events going on, even in chilly November!

You can't go sailing or to the beaches (unless you're really brave), but there's still plenty to do in the "City by the Sea".

So come on down (or up or over, depending on where you are) and visit Newport Rhode Island during November.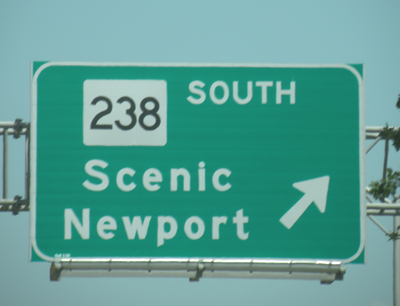 Newport Restaurant Week
Date: November 1-8
Location: Various Newport Rhode Island restaurants

If you're into breathtaking ocean views, 3-course $16 lunches and $30 dinners, then come visit Newport the first week of November.

You'll enjoy mouthwatering dishes at some of the finest Newport Rhode Island restaurants, including:
Brick Alley Pub on Thames Street
---
Mrs. Astor's Salon Glitter and Gold Concert
Date: Nov 1
Location: Astors' Beechwood Mansion
Address: 580 Bellevue Avenue

A joint venture by the Beechwood Foundation and Theatre Street Productions, this evening of elegance features works from Carmen, Lakme, La Traviata, Faust and many more!

Join soprano Andrea Gregori, baritone Jimi James, tenor Steven Nanni, mezzo-soprano Kasey Stewart, pianist Margaret Reitz and Beechwood's own Patrick Grimes on this grand tour of Victorian Grand Opera.
---
4th Annual Rhode Island Chef Smackdown
Date: Nov 2
Location: Hotel Viking
Address: 1 Bellevue Avenue

5 Newport chefs defend the title that they took from 5 Providence chefs last year. The team that pleases the most palates wins this 10-course tasting dinner event.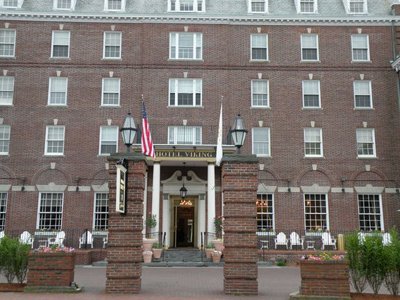 ---
"Homespun to High Fashion" - Lecture by Rabbit Goody
Date: Nov 5
Location: Newport Colony House
Address: Washington Square

Textile historian Rabbit Goody will speak in the historic Colony House on Washington Square at 5:30pm. Her fabrics have appeared in many well known movies, such as Amistad (filmed at the Colony House), Master and Commander and Titanic.

$5 per person and $1 for National Historical Society members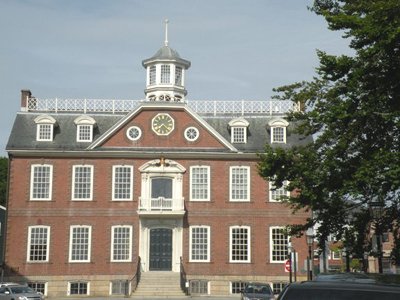 ---
26th Annual Taste of Newport
Date: Nov 15
Location: Hyatt Regency Newport Hotel & Spa
Address: One Goat Island

Newport Rhode Island restaurants are known for their waterfront views and great fare.

Come see how good the food really is at this annual event, which benefits Child & Family, a local non-profit organization. There will also be a silent auction and a raffle.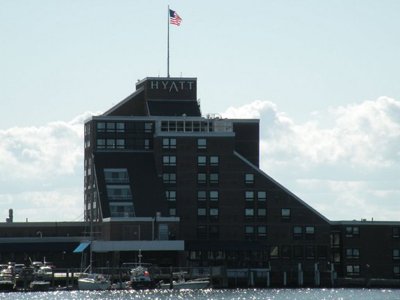 ---
Christmas at the Newport Mansions
Date: Nov 20 - Jan 3
Location: The Breakers, The Elms and Marble House mansions

Come see 3 of the best Newport mansions, The Breakers, The Elms and Marble House beautifully decorated for the holiday season.

If you can't make it in November, don't worry. These 3 houses are open daily until January 3rd.


The Elms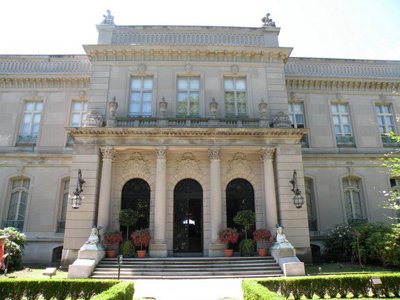 ---
Holiday Evening at The Breakers
Date: Nov 28
Location: The Breakers Mansion
Address: 44 Ochre Point Avenue

There's really no bad time to tour The Breakers, but one of the best (in my opinion) is during the holidays. Enjoy the holiday decorations, live music and refreshments.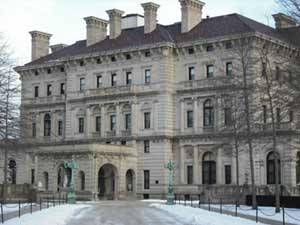 ---
Victorian Christmas Concert
Date: Nov 29
Location: Astors' Beechwood Mansion
Address: 580 Bellevue Avenue

Enjoy yourself at this musical performance, knowing that your ticket will help fund arts programs for local schools. Starts at 6pm.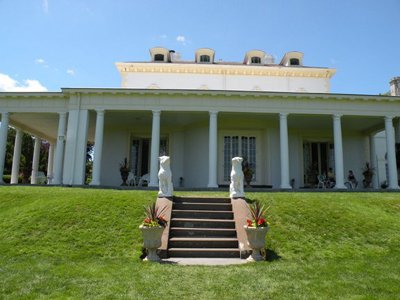 ---
Click here to view December 2009 Events

Return from Newport RI Events - November 2009 to Events

Return from Newport RI Events - November 2009 to Newport Discovery Guide home page