Newport RI - America's 1st Resort
Newport RI, also known as "America's 1st Resort", the "City by the Sea" and the "Sailing Capital of the World" is one of our nation's most beautiful and historic cities.

From the Colonial and Revolutionary Eras to the Gilded Age, Newport has been on the
front lines of our nation's evolution
since it was founded in 1639.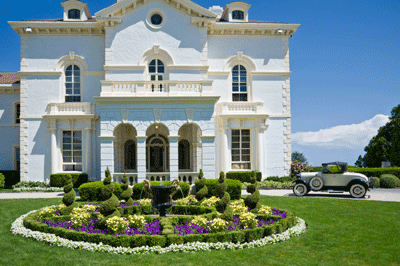 Situated at the south end of Aquidneck Island in Narragansett Bay, Newport RI is known around the world for it's:


---
Basic Facts
Geography
View Larger Map
Newport Rhode Island has an area of
11.5 square miles
, 8 of which are land and 3.5 water.
We are about 30 miles south (40 minute drive) of
Providence
and about 80 miles south (1 hour 15 minute drive) of
Boston
. If you're coming here from
New York
, plan on spending about 3.5 hours driving the 180 or so miles.
---
Weather
Our weather here is what you would expect: cold in the winter and warm in the summer. Both the spring and the fall seasons are
comfortably beautiful
.
The average temperature in the winter is in the 30's. During this time, you'll surely spend much of your time indoors at
Newport Rhode Island hotels
. Stay in one with a fireplace if possible!
The average temperature in the summer is in the 70's. This is warm enough for you to enjoy the beautiful
Rhode Island beaches
.
More about Newport RI weather
---
Seasons
Newport RI is a year-round destination. No matter what time of year you're here, you'll find yourself enchanted with the beauty, history and livelihood of the "City by the Sea".
Winter
Although summer is the most popular time to be in Newport, you'll still have plenty to see and do during the winter.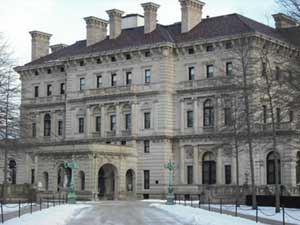 You'll find the best rates of the year on accommodations and at the restaurants. Newport's most popular attractions, the Newport Mansions, are open for tours year-round. The waterfront restaurants still serve mouth-watering meals!
The Skating Center is a favorite activity, as is the Newport Winter Festival in February and the St. Patrick's Day Parade in March, just to name a few.
Spring
Spring in Newport is a fantastic time to visit. You've got the warmer weather arriving, the flowers and the leaves on the trees returning and the city's population hasn't tripled yet!
Now that it has warmed up a little, you can take a leisurely bike ride around the Ten Mile Ocean Drive, take the kids to the Easter Egg Hunt and Brunch at Rosecliff Mansion or check out the Spring Boat Show at the Newport Yachting Center. The spring is my favorite time of year in Newport. Visit us then and you'll see why!


Summer
Summer season in Newport runs approximately from Memorial Day to Labor Day. During this time you'll find Newport extremely busy, but it is still a great time to be here.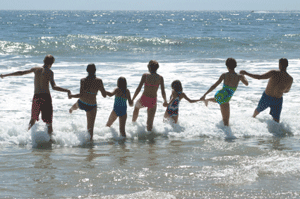 With such an amazing variety of things to see and do here in the summer (beaches-tours-food-music festivals), you must experience at least one summer in Newport RI.
If you can't take everything in on your first trip, then you'll just have to come back next year!


Fall
The Fall season is also a great time to enjoy Newport. Ideal weather, cheaper rates and lesser crowds make this a perfect time for your visit.
Enjoy great food, drink and entertainment throughout the season at one or all of our events, such as:
International Oktoberfest


Newport Irish Festival


Taste of Rhode Island


Waterfront Seafood Festival
---
Population
The population of Newport RI is approximately 25,000.
Our population is known to triple or even quadruple in the summer. Sailors, golfers, tennis players, music lovers, tourists and wedding parties descend on the "City by the Sea" during the summer months to enjoy the diversity of events and attractions.
During the 1960's, Presidents Dwight D. Eisenhower and John F. Kennedy both had their summer White Houses here.
President Kennedy was also married here, at St. Mary's Church on Spring Street, to Jacqueline Bouvier on September 12, 1953.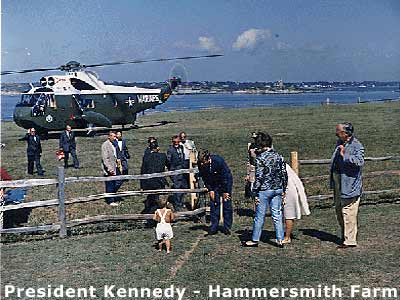 The following proudly call Newport home:
Naval Education and Training Command (NETC)


Naval Undersea Warfare Center


Museum of Yachting


International Yacht Restoration School


New York Yacht Club (home of the America's Cup for years)



New York Yacht Club

Touro Synagogue (the oldest in the Western Hemisphere)


Redwood Library (America's oldest lending library)


Newport Jazz Festival


Newport Folk Festival


Newport International Film Festival


Newport International Boat Show


And many, many more!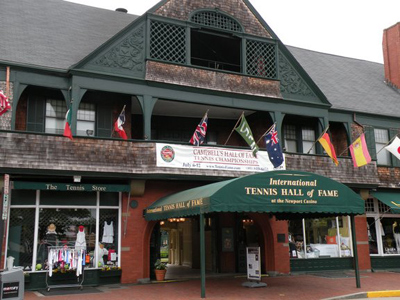 I'm sure that your visit here will be educational, enjoyable and memorable. Once you leave, you'll be counting the days until you can return again!
Do you have more questions about Newport?
If you can't seem to find the info you're looking for anywhere on the site, feel free to
ask me a question
. I'll do my best to get an answer for you.
Return from Newport RI - From A Native's Perspective to Newport Discovery Guide home page
New!

Comments

Have your say about what you just read! Leave me a comment in the box below.