Inside info on the "City by the Sea"

Newport Native News brings you the latest additions to my site, which provides you with inside information on the "City by the Sea", Newport, Rhode Island.

If you like this e-zine, please do a friend and me a big favor and "pay it forward."

If a friend did forward this to you and if you like what you read, please subscribe by visiting...

Newport Native News

---

Issue #009, June 2010

Welcome!

Or for those of you who've been subscribers for awhile, welcome back!

My goal with the site for 2010 is to provide even more interesting information, photos and videos for your enjoyment. If there is anything you're interested in, or would like to see more of, please don't hesitate to make some suggestions.

I'd also like to encourage you to become a part of the site by contributing your stories and/or photos of Newport to the site. I'm sure you have plenty, so don't be shy!

So check out the items below, and click on the corresponding links to view more about each topic.



---

Let the summer begin!

Although Newport's beautiful year-round, and there's always something fun going on, there's no better time to be here than summer!

So what are you waiting for? Book your accommodations today, and come enjoy everything the "City by the Sea" has to offer:

---

June Events

Some of June's highlights:

Great Chowder Cookoff
Celtic Fire music concert
Fort Adams 6th Annual Family Day
The Newport Flower Show
Nantucket Nectars Sunset Music Series

If you want to let me know about a great event that's going on, or want to promote your own event, feel free to do so by adding it to our Event Calendar

---

From the Vault #5

The most recent installment of From the Vault contains some great old photos of different areas of town, including: Thames Street, Long Wharf and the old Newport Casino on Bellevue Avenue.



---

What to pack?

A question from Teresa:

Hello, I will be visiting Newport June 24th-30th. Could you please enlighten me as to what I should pack as far as clothing goes for day & evenings?



---

The Black Pearl

The Black Pearl restaurant is one of the great waterfront dining experiences in the "City by the Sea". Check out the Waterside Patio and raw bar on a sunny afternoon, and try their world famous chowder!

---

Newport Folk Festival

The Newport Folk Festival was founded in 1959. It's made major stars out of many performers, including Bob Dylan and Joan Baez, and is the site of the infamous Dylan electric controversy of 1965.

---

Got questions about Newport?

If you've got questions about Newport RI, this is the place to ask them! Ask away, and hopefully either I, or other site visitors will know the answers!

---

Your Own Website

Create a website (and business) about something you love!

Ever wanted to build your own website? And maybe even make a few dollars doing something you're passionate about?

It's easier than you think, so keep reading.....



---

Earn Commissions With Newport-Discovery-Guide.com!

It's simple to earn commissions with Newport-Discovery-Guide.com.

For every paying advertiser you refer, I'll cut you a check for $100! Contact me now for details if you know any local businesses looking to shift some of their advertising dollars online.



---

Advertise With Newport Discovery Guide

If you think your business would benefit from exposure to Newport Discovery Guide's rapidly growing, targeted audience, check out our Advertising Options.

In just over a year, we've already become more popular than the City of Newport's official site, the Newport Chamber of Commerce website, the Newport Daily News website and most of the other popular Newport sites.

Click here for more information on how to Advertise With Us

---

Well, I guess that's about it for June.

I hope you find plenty of interesting things to see and do, and enjoy yourself if you get a chance to visit.

If not this month, then why not next month?

Talk to you next month, in July 2010!


Paul



Newport Discovery Guide home page





New!

CommentsHave your say about what you just read! Leave me a comment in the box below.
---
FREE Report

"Ultimate Newport
Day Trip"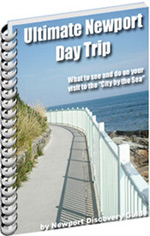 Enter your information and click "Submit" for immediate access!
---
Site Sponsors
Site sponsor opportunities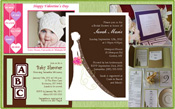 Sweet Pea Print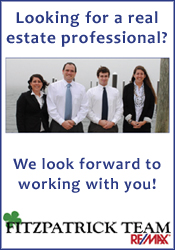 Fitzpatrick Team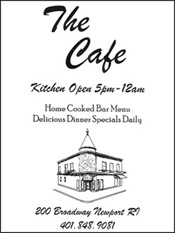 The Cafe

T3 Fitness
---
Favorite Sites/Products
Site Build It (SBI)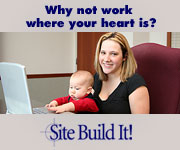 (How I built this site)
---
Ultimate Newport Vacation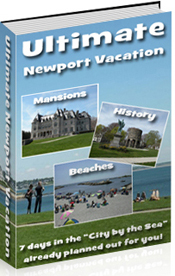 Our 82 page e-book is the only guide you'll need for your visit to our beautiful city.

What we've done is lay out an entire 7 day vacation itinerary for you, so you don't have to spend your valuable time and energy researching:
Where to stay
Where to eat
Where to shop
Things to see and do
The best of the best of Newport
Click here for more info...
---
Our Newport Shop
Check out our designs in the widget below...




Then click on the one you like or click here to visit our Newport Shop and browse more cool designs!